Basic yukata sewing is very important.
When you want to sew a kimono, we recommend sewing a women's yukata at the very beginning.
Because it contains all the basics of how to sew the silk kimono, awase-kimono, haori, and kimono coat you want to sew in the future.
In this video, we show you from cutting the fabric to finishing in 24 steps and 36 videos.
Documents used in this video
Video Collection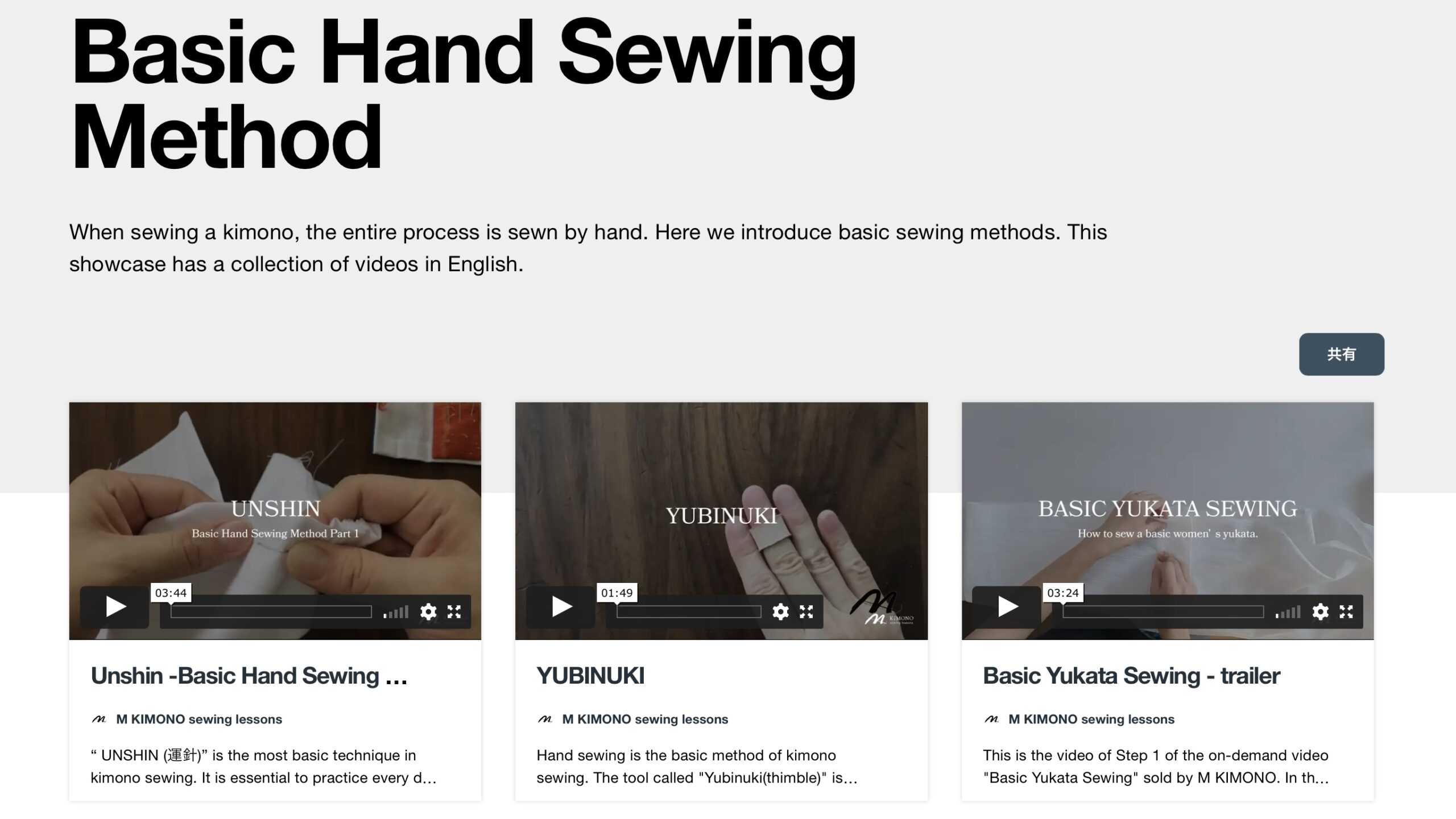 M KIMONO online store
Related Articles