Basic yukata sewing is very important.
When you want to sew a kimono, we recommend sewing a women's yukata at the very beginning.
Because it contains all the basics of how to sew the silk kimono, awase-kimono, haori, and kimono coat you want to sew in the future.
In this video, we show you from cutting the fabric to finishing in 24 steps and 36 videos.
《Notice》
Prices will be revised starting January 2023.
Currently: $8.99 for all 38 videos (1 year rental period)
After the change: $50 for all 38 videos (1-year rental period)
Rentals before the price change are definitely more economical!
About a commentary page
There's a commentary page only available to those who rent the video!
The commentary page is linked at the end of the second video. Enter the password posted with the link and refer to the explanations for each step of the process!
Documents used in this video
Video Collection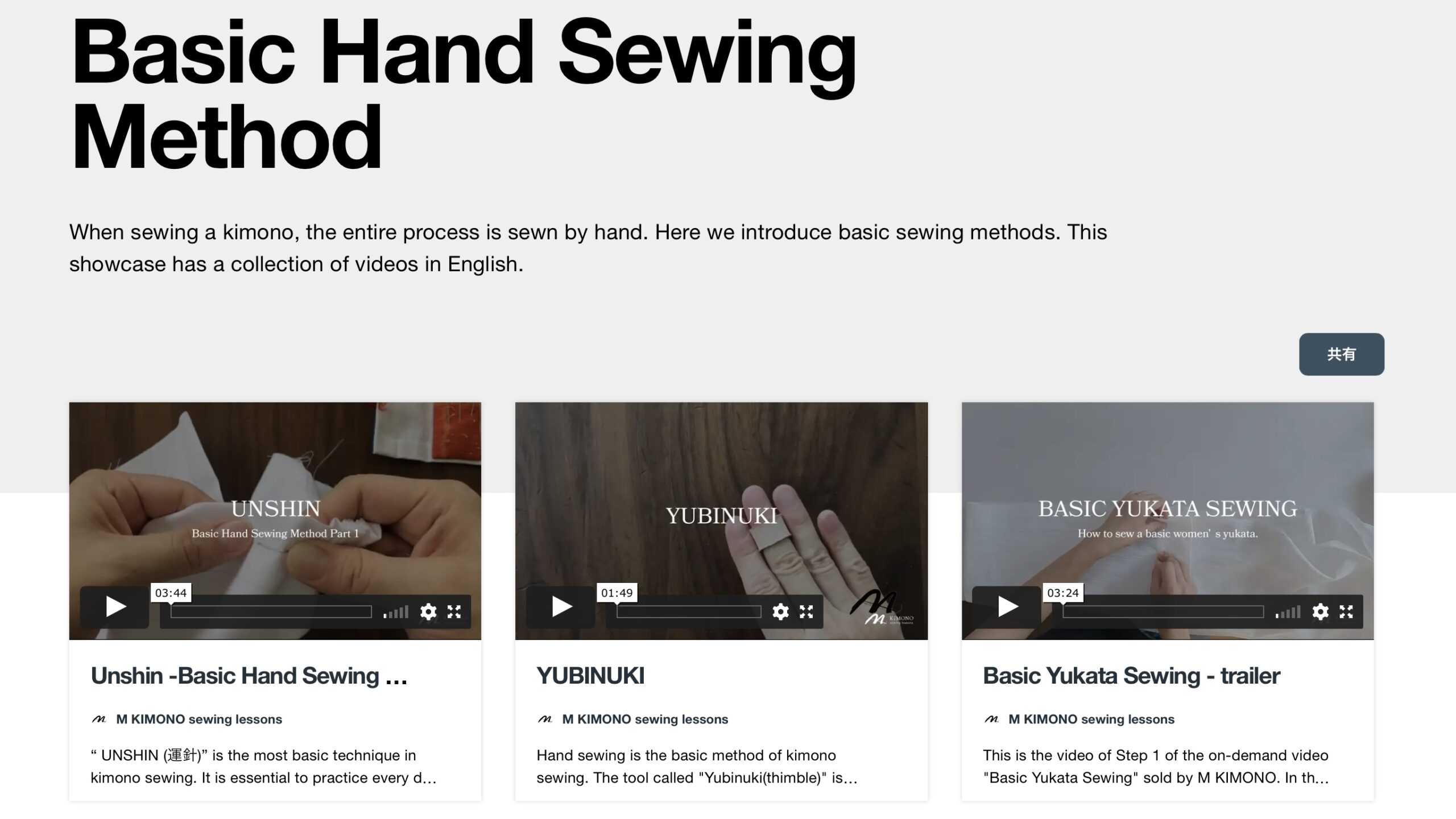 M KIMONO online store
Do you need kimono sewing tools?
We ship the tools used by professional kimono tailors overseas.
Related Articles