Hand sewing is the basic method of kimono sewing. The tool called "Yubinuki(thimble)" is indispensable for hand sewing. We, professional tailors, make and use our own finger leather. Here we show you how to make a Yubinuki, a kimono sewing tool, with a video.
What to prepare
Leather will be used. Size is 6cm x 1.5cm
How to make
Roll it up using the bellies of your fingers.
It will look something like this.
Check your finger size…
Cut the excess.
Punch holes with small scissors to improve needle threading.It is best to place a piece of cardboard underneath.
Cut the corners.
It will look something like this.
Fasten with thread. A single strands of thread is fine.
About 3 stitches are enough.
It's done!
Position of thimble
Attach it to the middle finger of the dominant hand.
M KIMONO online store
M KIMONO online store sells Japanese sewing tools.
Video Collection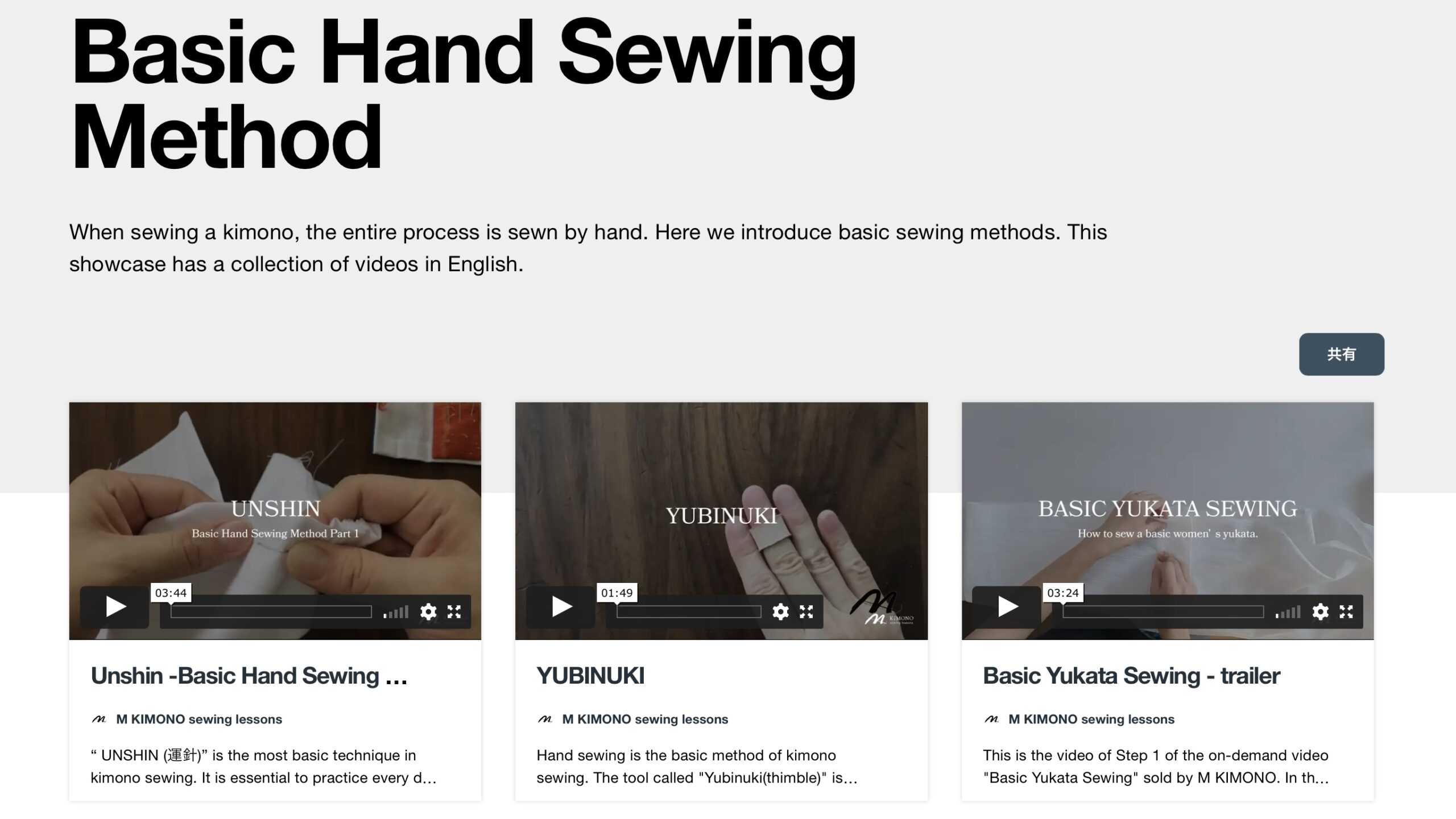 Other kimono sewing tools