Kimono Sewing tools are a necessity for all kimono sewers. Here are some of the tools that are especially necessary for kimono sewing. If you want to start sewing kimonos, but don't know what kind of tools you need and how they differ from common sewing tools, this article may help you.
Tools needed for sewing kimonos are posted in the series "Kimono Sewing Tools".
Please read about the other tools as well.
Kimono Sewing Tools
Many new kimono sewers ask themselves what are the best sewing tools and equipment to have in a beginners sewing kit.
Kimono sewing Tools can be divided into:
f it is difficult to get tools specialized for kimono sewing, Western sewing tools are often sufficient.
Types of sewing weights
All silver sewing weights are used for sewing kimonos. They differ only in size, weight, and manufacturer, but their uses are the same. The sewing weight wrapped in white cloth on the far right is a weight used for "Jinaoshi (ironing tanmono fabric)."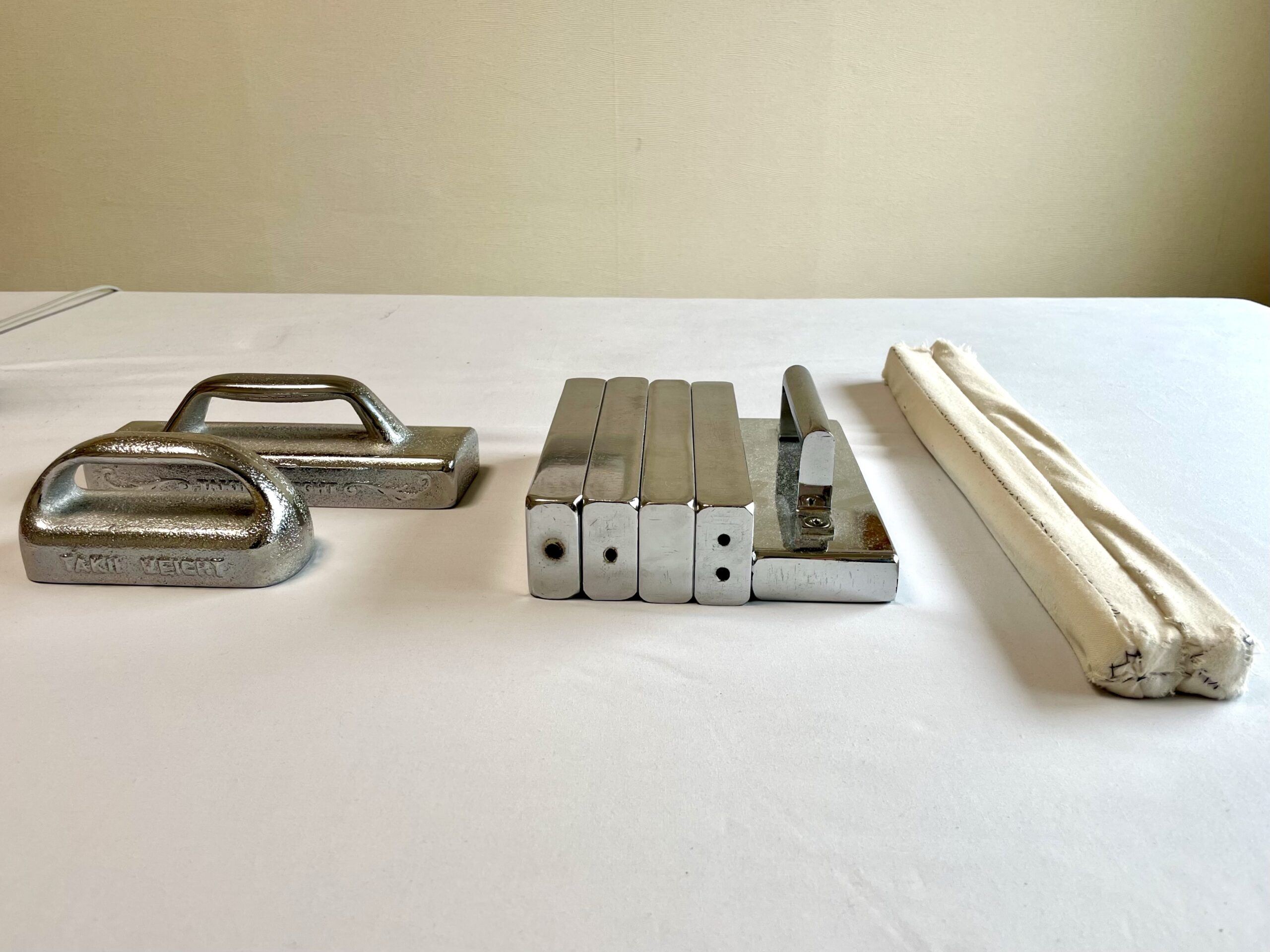 Kimono Sewing Weights Size
Kimono sewing weights are available in various sizes from about 1.9 kg to 3 kg.
I have five types of kimono sewing weights, and I actually use two types.
Made by Takii (small)
Width 54mm, Length 130mm, Weight 1.5kg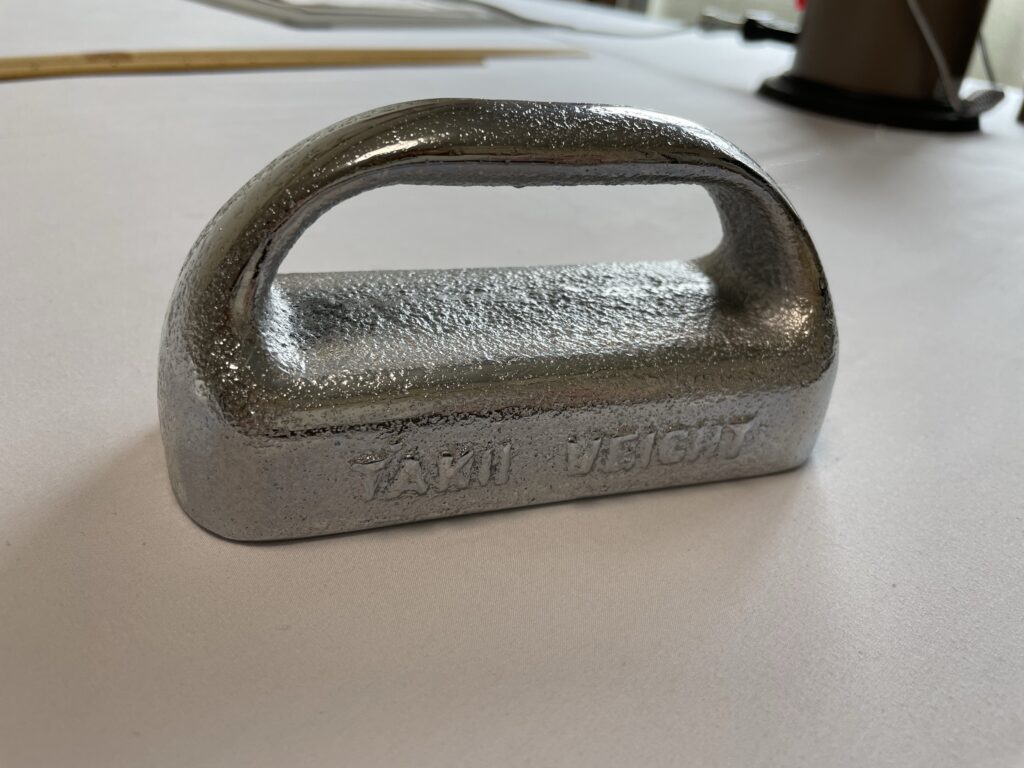 Made by Takii (large)
Width 60mm, Length 200mm, Weight 2.7kg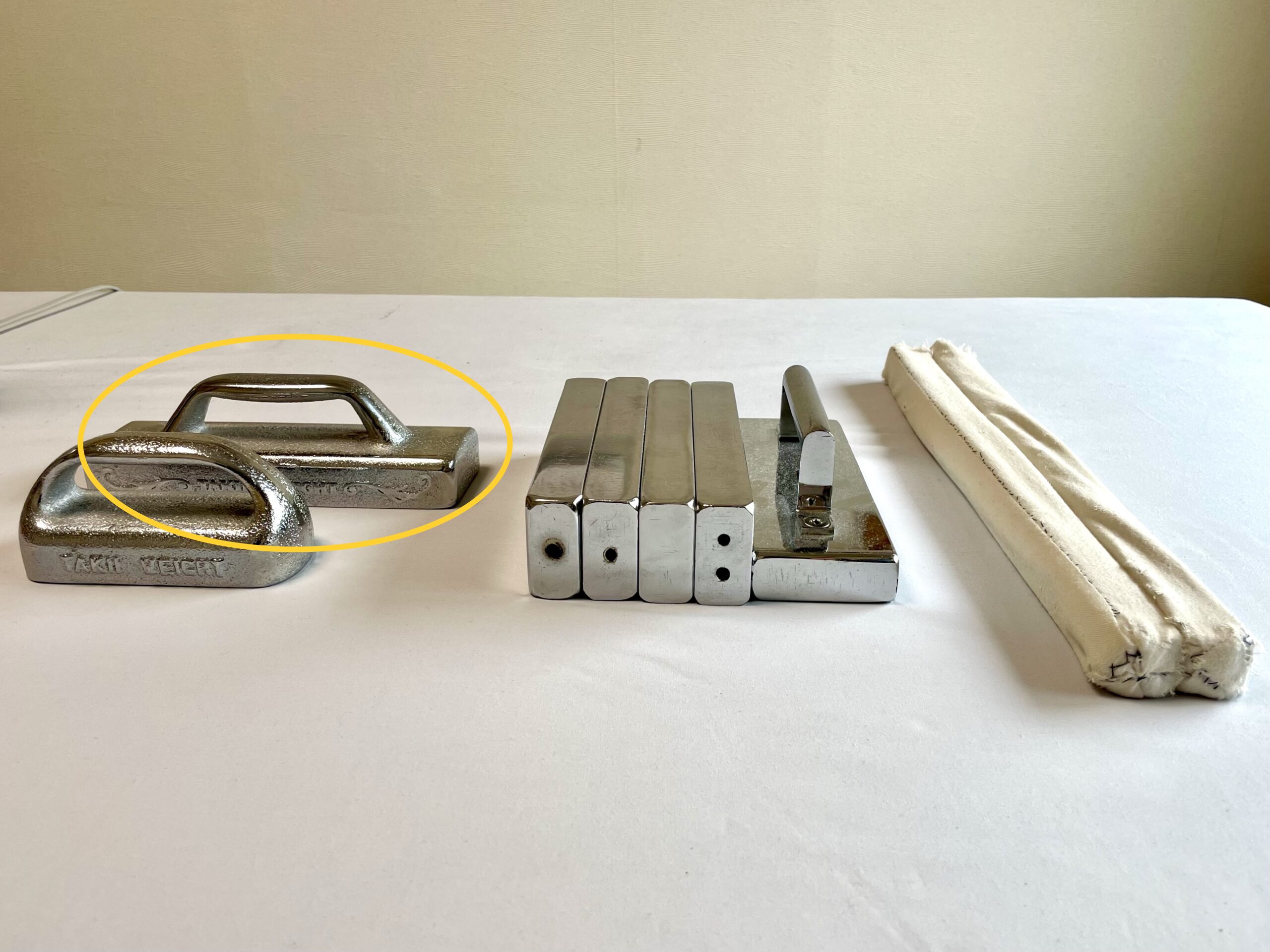 Made by DSKK (for ironing)
width 26mm, length 400mm, weight 1.9kg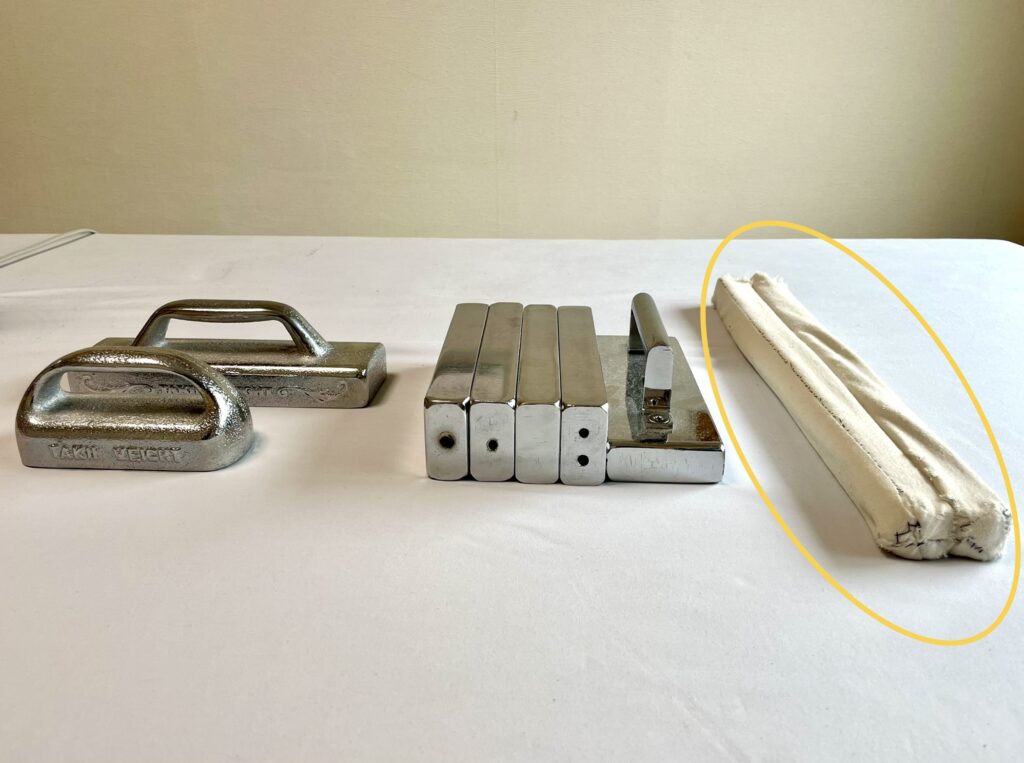 Kimono sewing weight used when sewing kimono
Used for ironing.
Press the cloth down with two sewing weights and iron the cloth between them.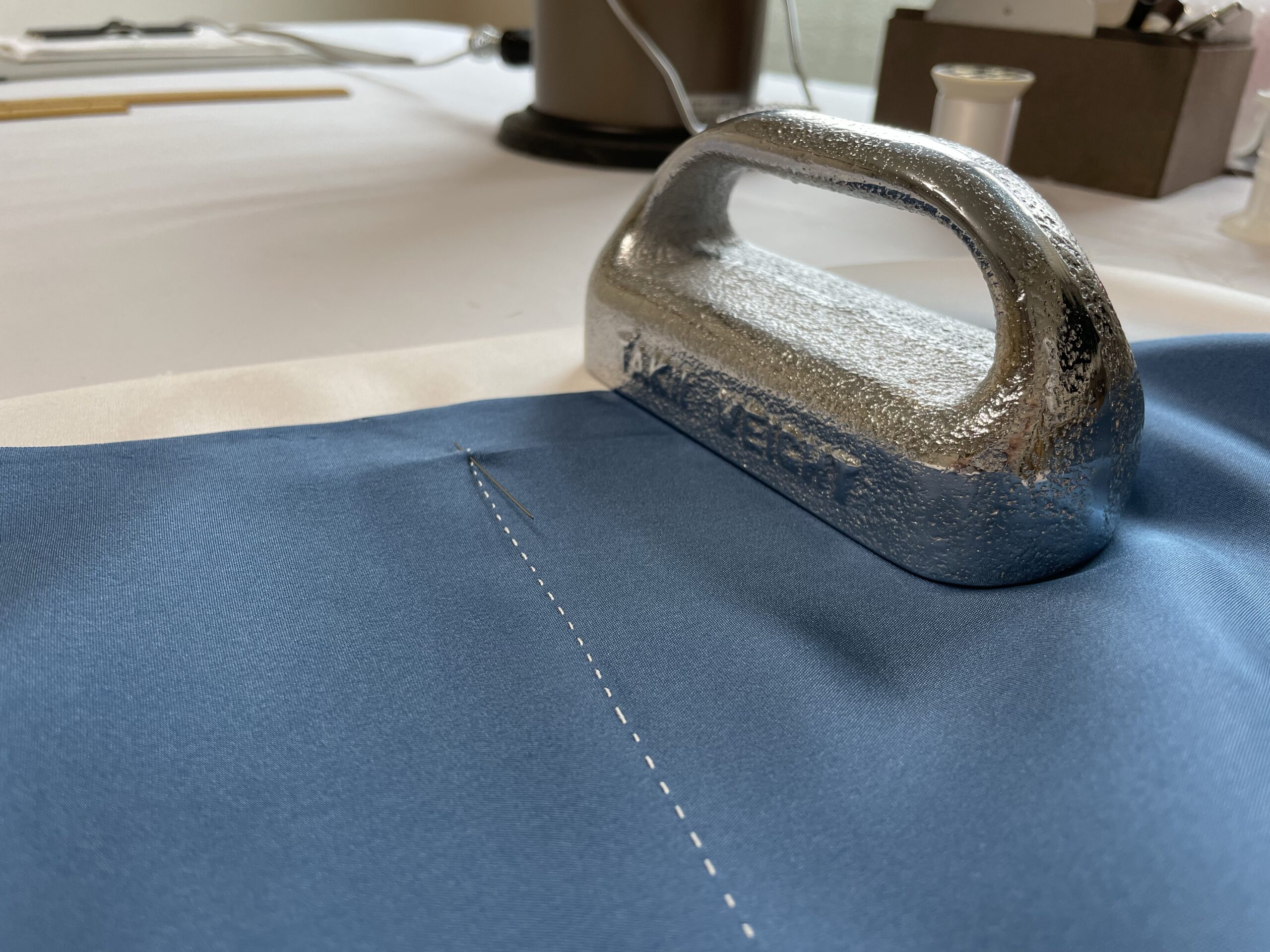 How to use ironing on tan mono fabrics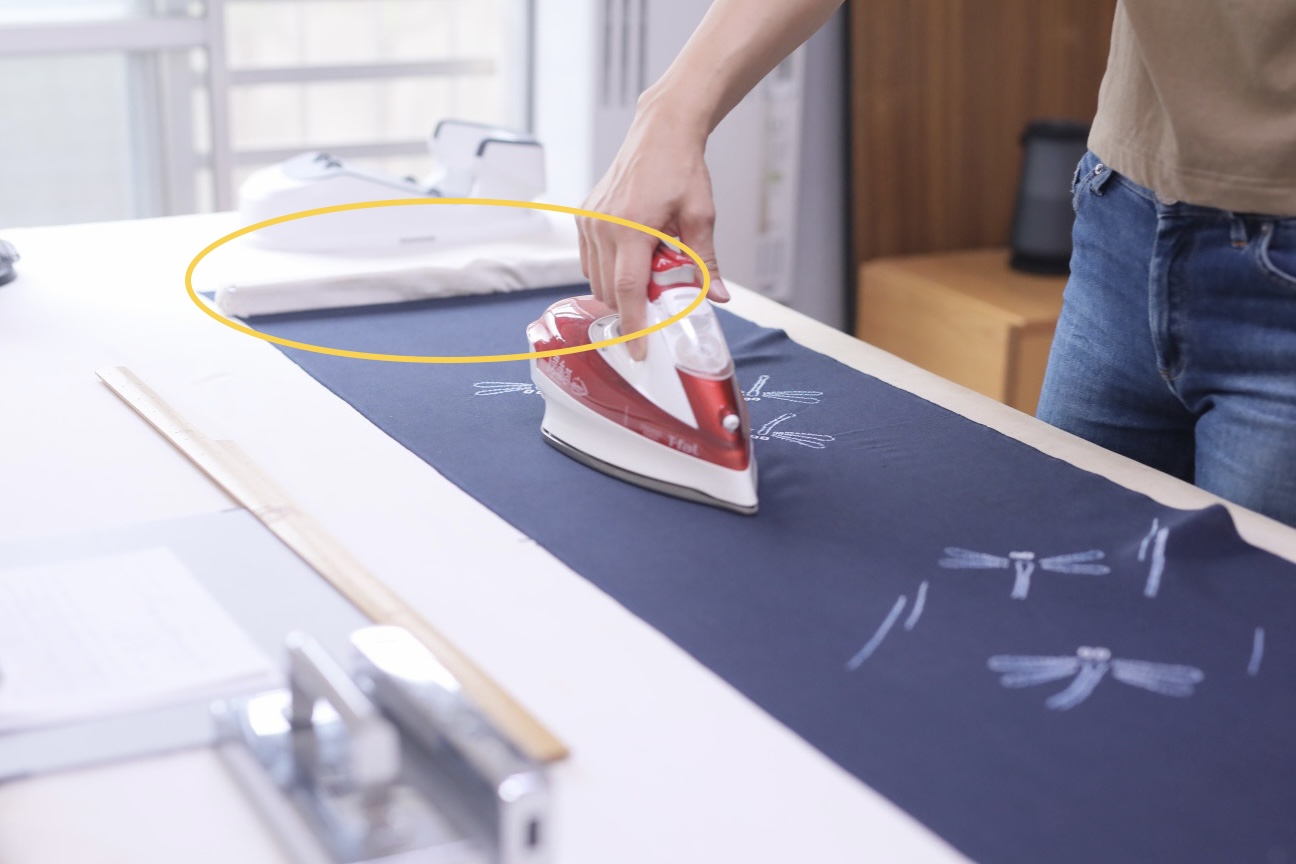 Pattern weights be substituted?
Pattern weights are too light and are not suitable for kimono sewing. If you can stack several weights on top of each other, you may be able to use them as a substitute, but they will not be as easy to use as rectangular kimono sewing weights.
Online store
Related Articles
Let's have fun sewing kimonos
with M KIMONO!
You can sew kimono anytime, anywhere.
Here is an environment where you can learn kimono sewing wherever you are.
Click here for details >>> https://mkimono.tv/en/