Warning
: Undefined array key "file" in
/home/mm8ryu/mkimono.tv/public_html/wp-includes/media.php
on line
1686
Warning
: Undefined array key "file" in
/home/mm8ryu/mkimono.tv/public_html/wp-includes/media.php
on line
1686
The third basic sewing technique is "Honguke".
When sewing a yukata or a hitoe kimono, "honguke" is done at the time of Eri-osame (collar closing). The technique of sewing the inner fabric together with no needle in sight may seem a bit difficult, but with practice, you will get it.
Video: Honguke
Preparation of cloth for Honguke practice
Weave the bottom side of the cloth used in the Unshin practice inside.
This will make four overlapping pieces of cloth.
Honguke is the technique of sewing these two inner pieces together.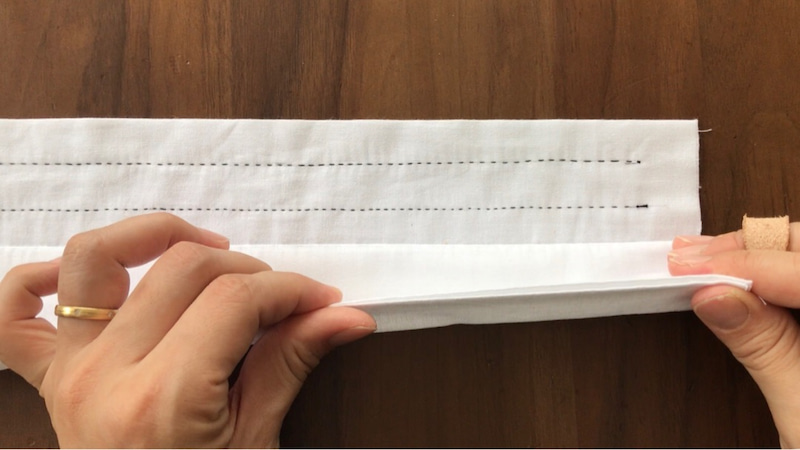 How to do a Honguke stitch
Scoop a couple of stitches on the inner two pieces first.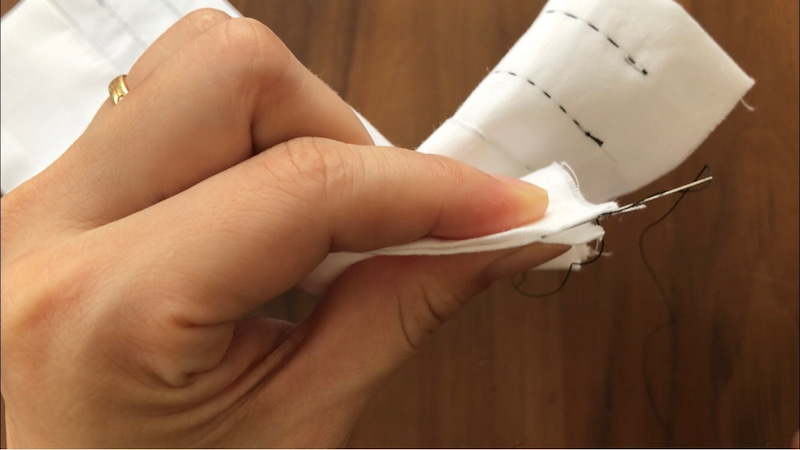 Hold the needle with the thumb and index finger so that the needle head touches the thimble of the middle finger. The same procedure is used for the Unshin.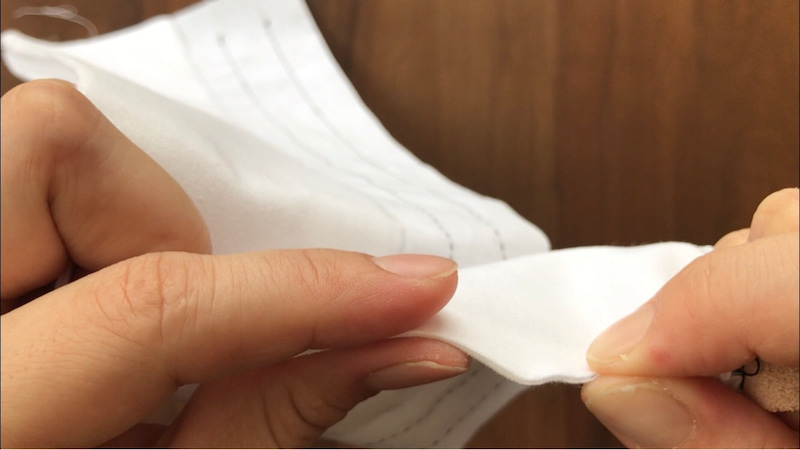 The needle advances as shown in the picture below.
Can you see that the needle tip is scooping the two inner fabrics?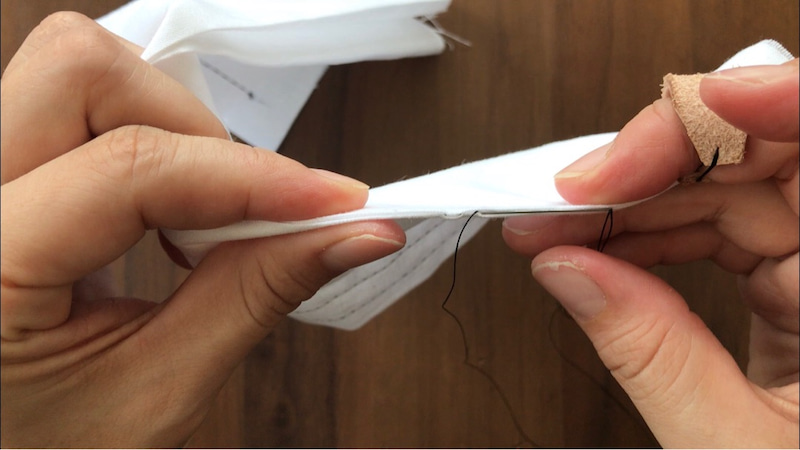 When sewing, sew at the eye level as shown in the photo.
To hold the needle, refer to the photo below.
Press the head of the needle with your middle finger to advance the needle.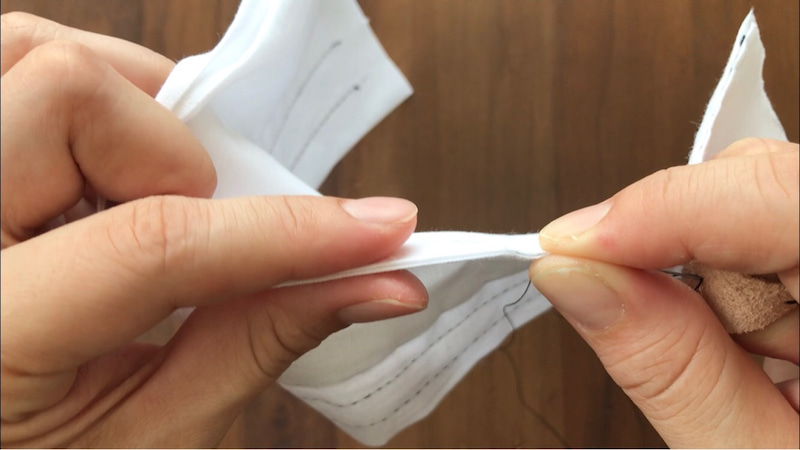 It is hard to see, but the needle tip is coming out from the inside.
If you want to end "honguke" on the inside, pull out the needle from this position and tie a knot.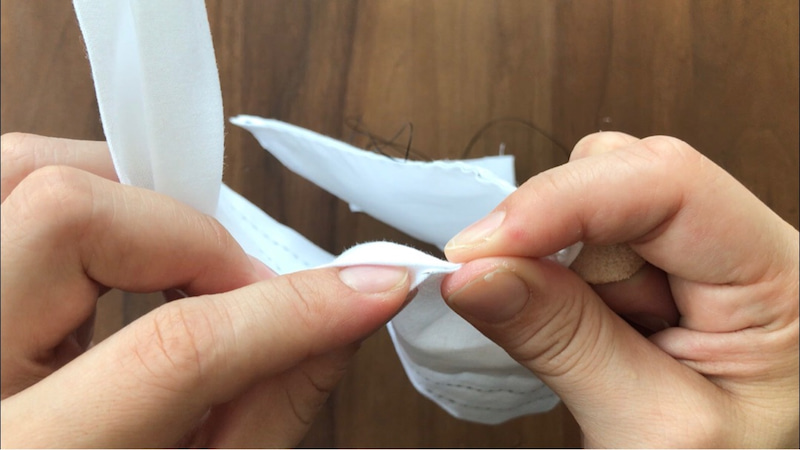 When the stitching is finished, it will look like the picture below.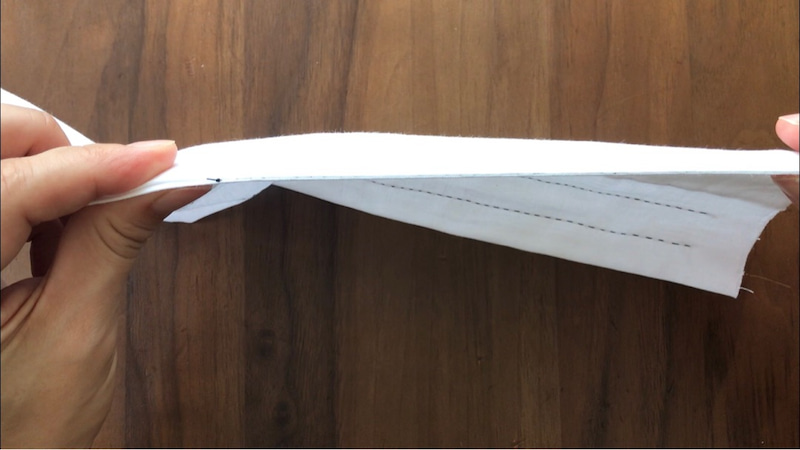 The inside seam allowance, when opened, is like a rough unshin.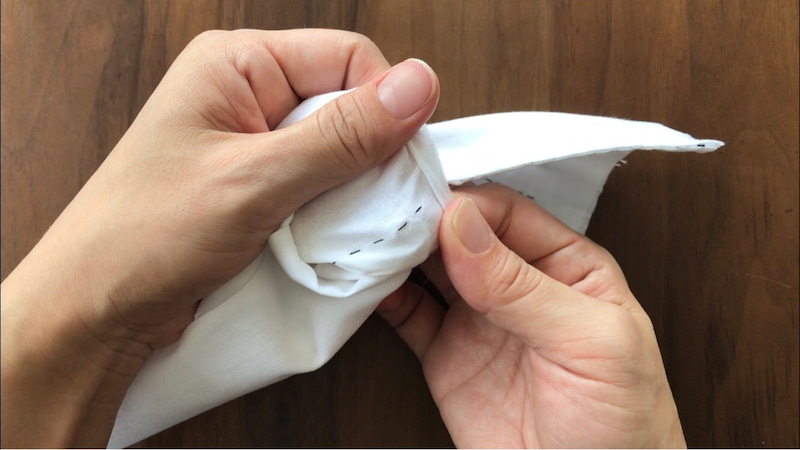 No seams are visible from either the front or the back.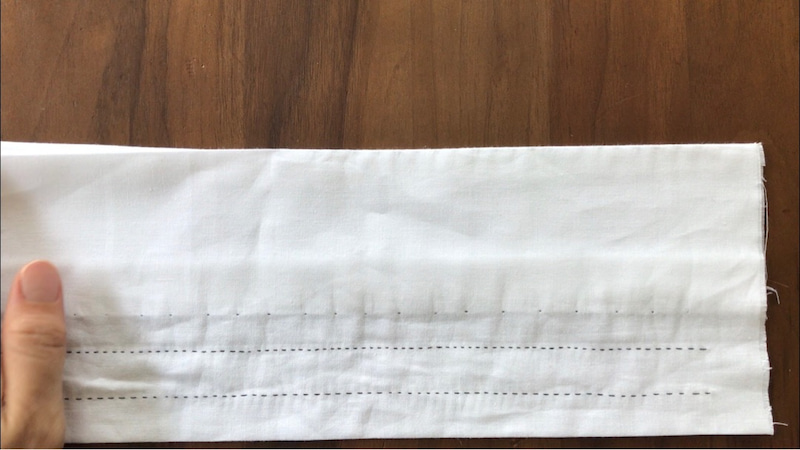 Tips for good stitching
The way to hold the needle is the same as in Unshin.
The movement of the thumb and index finger is also the same.
Be aware that the needle does not appear on the front.
In kimono sewing, only three sewing methods are used: Unshin, kuke, and honguke.
If you know these three, you will be able to sew any kimono without difficulty.
More Sewing Techniques
Video Collection
When sewing a kimono, the entire process is sewn by hand.
Basic hand sewing practice and partial stitches method can be viewed free of charge.