In addition to small "mikazuki", you may also see kimonos with long, thin stay cloth.
In this time, I will show you how to make such a thin stay cloth.
How to make "Chikaranuno"
Stay cloth is called "chikaranuno" in Japanese.
Prepare a piece of cloth about 25cm x the width of the tanmono fabric(about 37cm).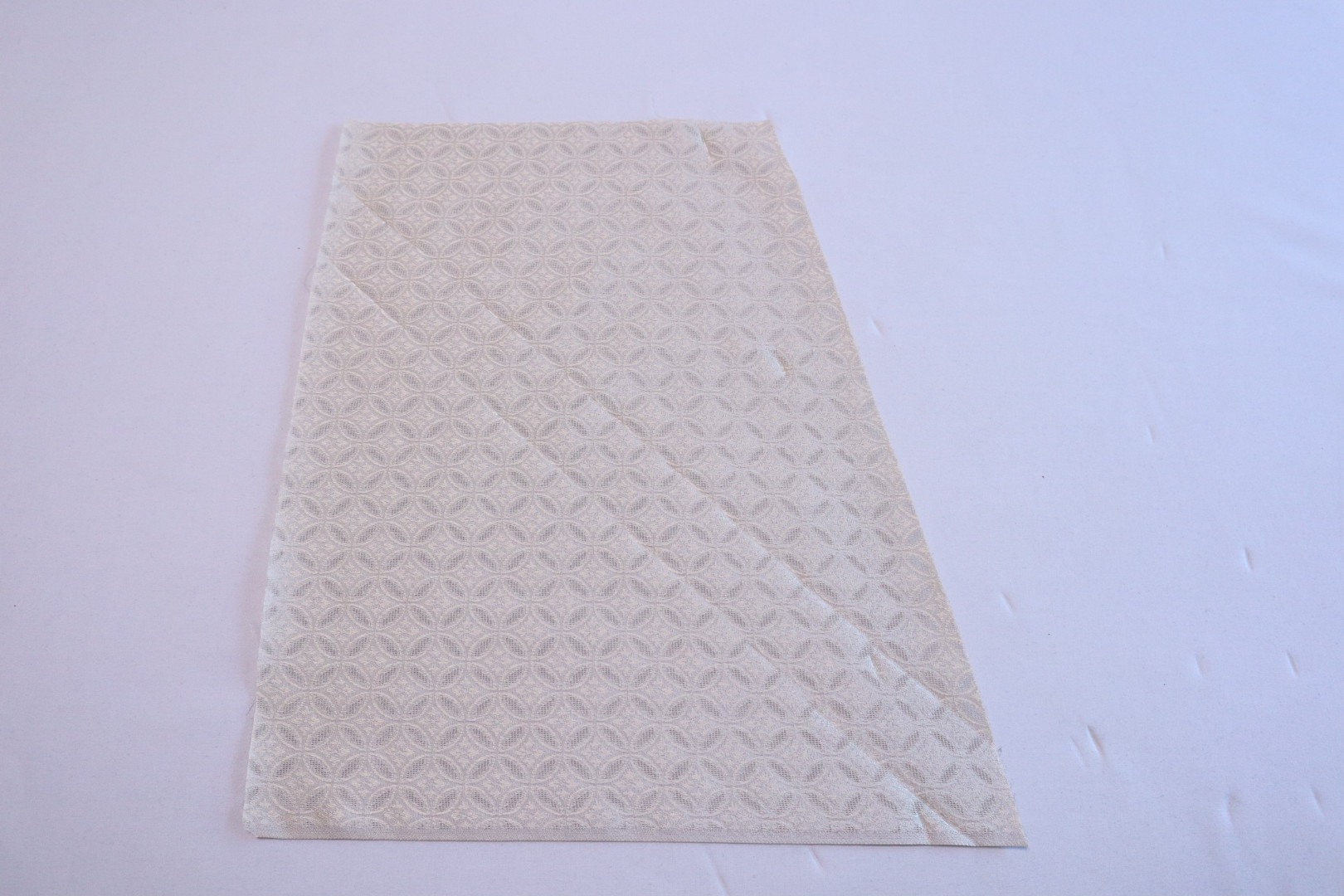 Cut the cloth on the bias. The width is about 2cm.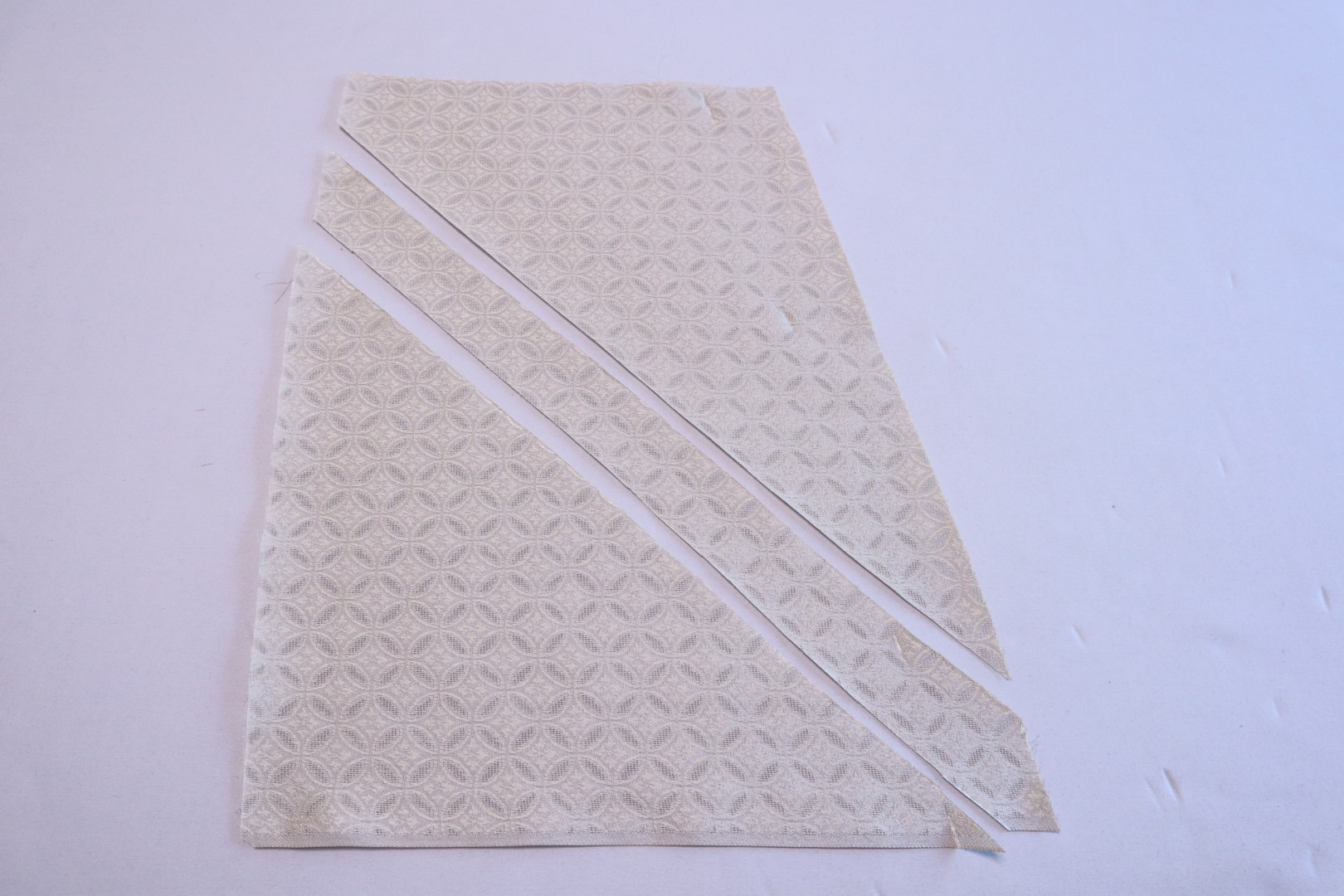 The cloth shown in the photo below could be cut out with a width of about 2 cm.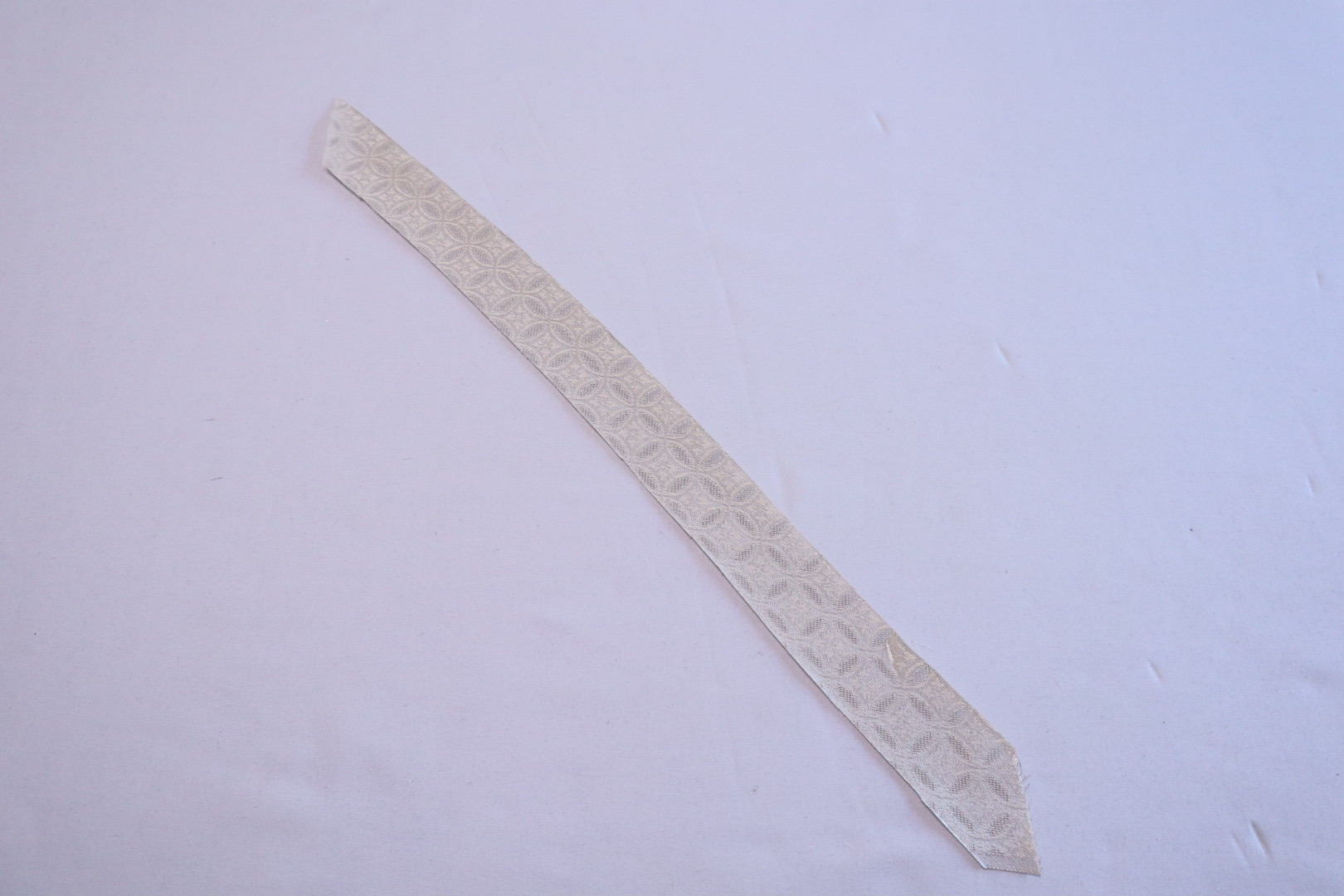 Fold a 2 cm piece of fabric in half and sew parallel at about the middle position.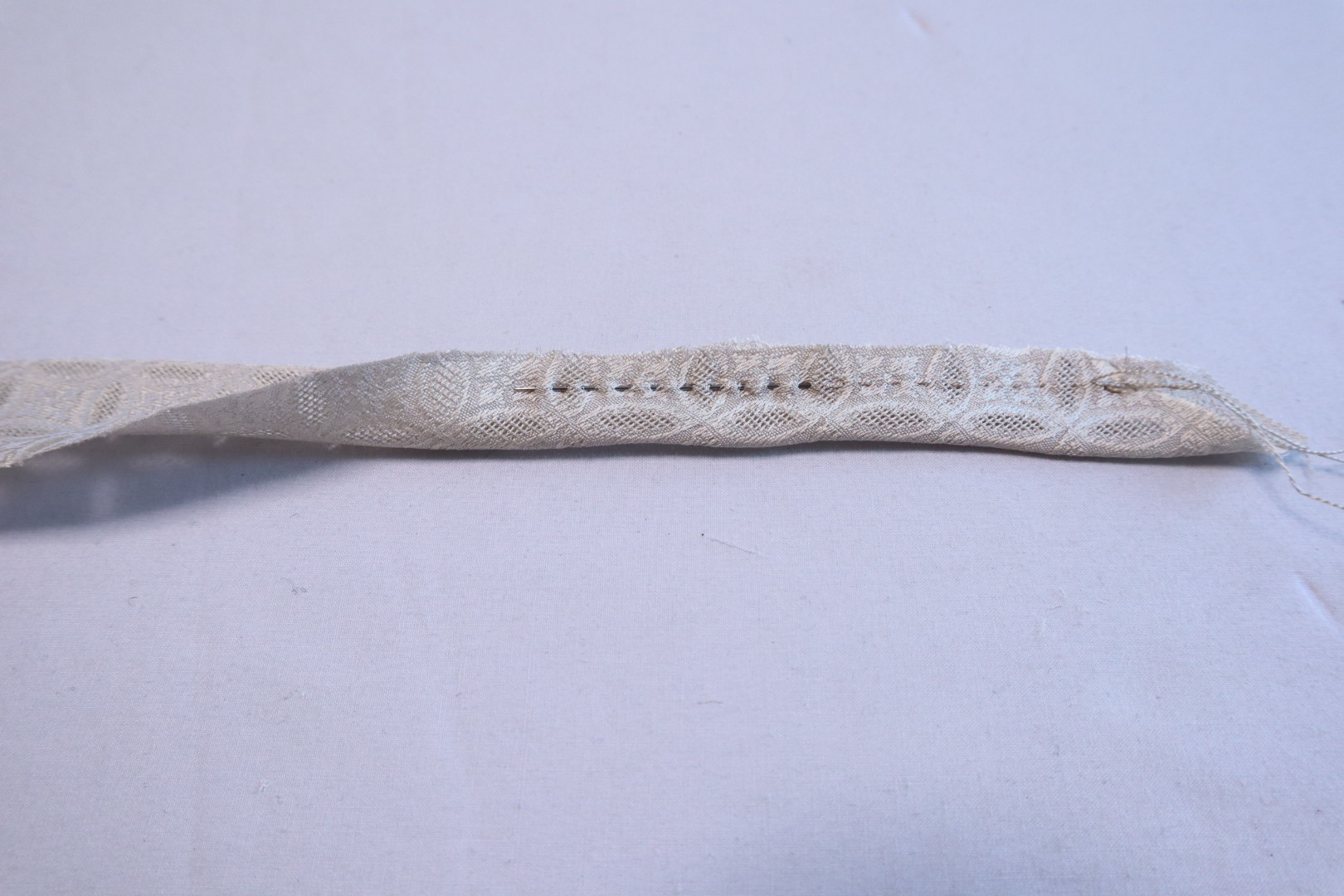 Stitch through to the end. Do not gather.
After stitch up, tie a knot and cut the thread.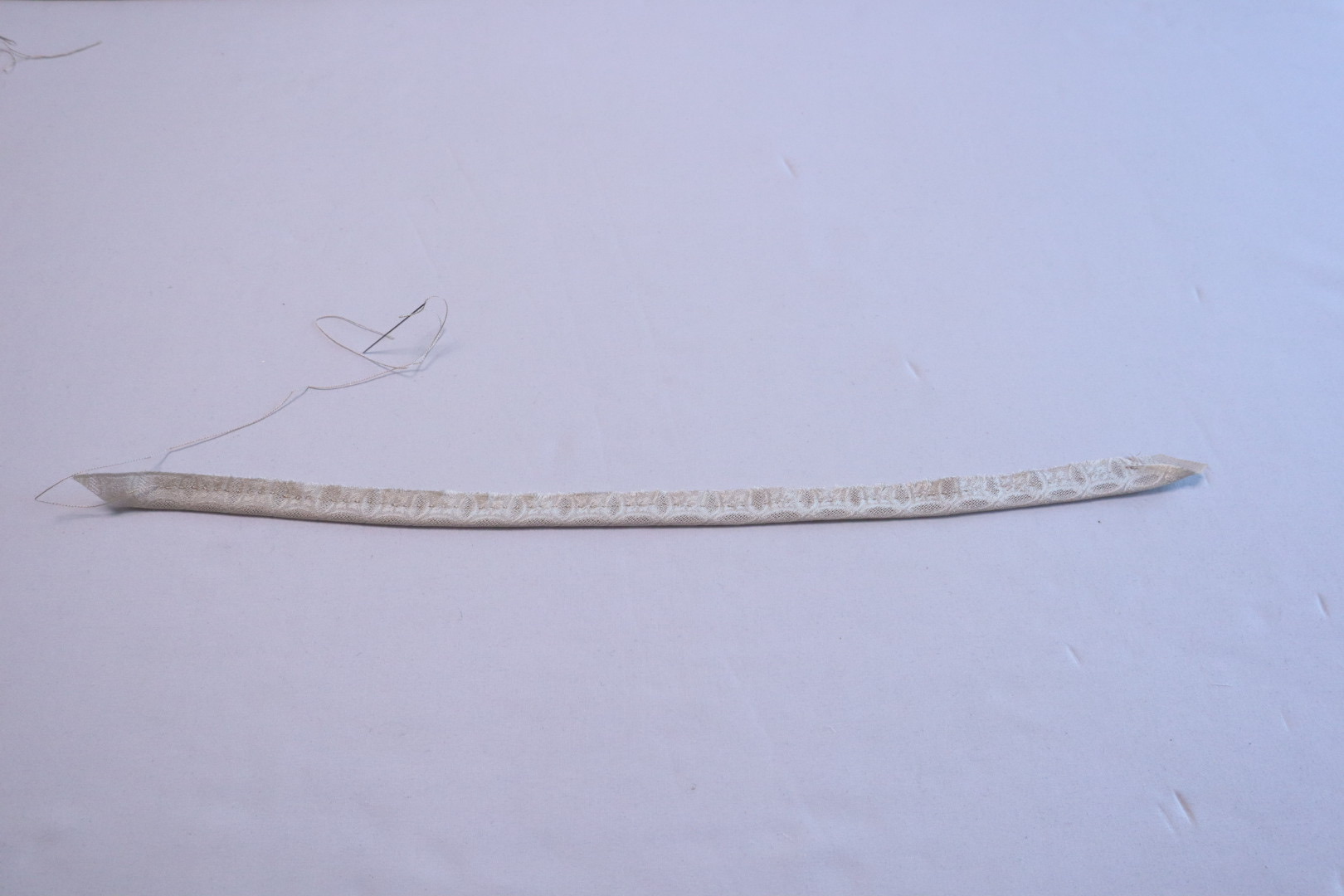 Iron to create a curved finish.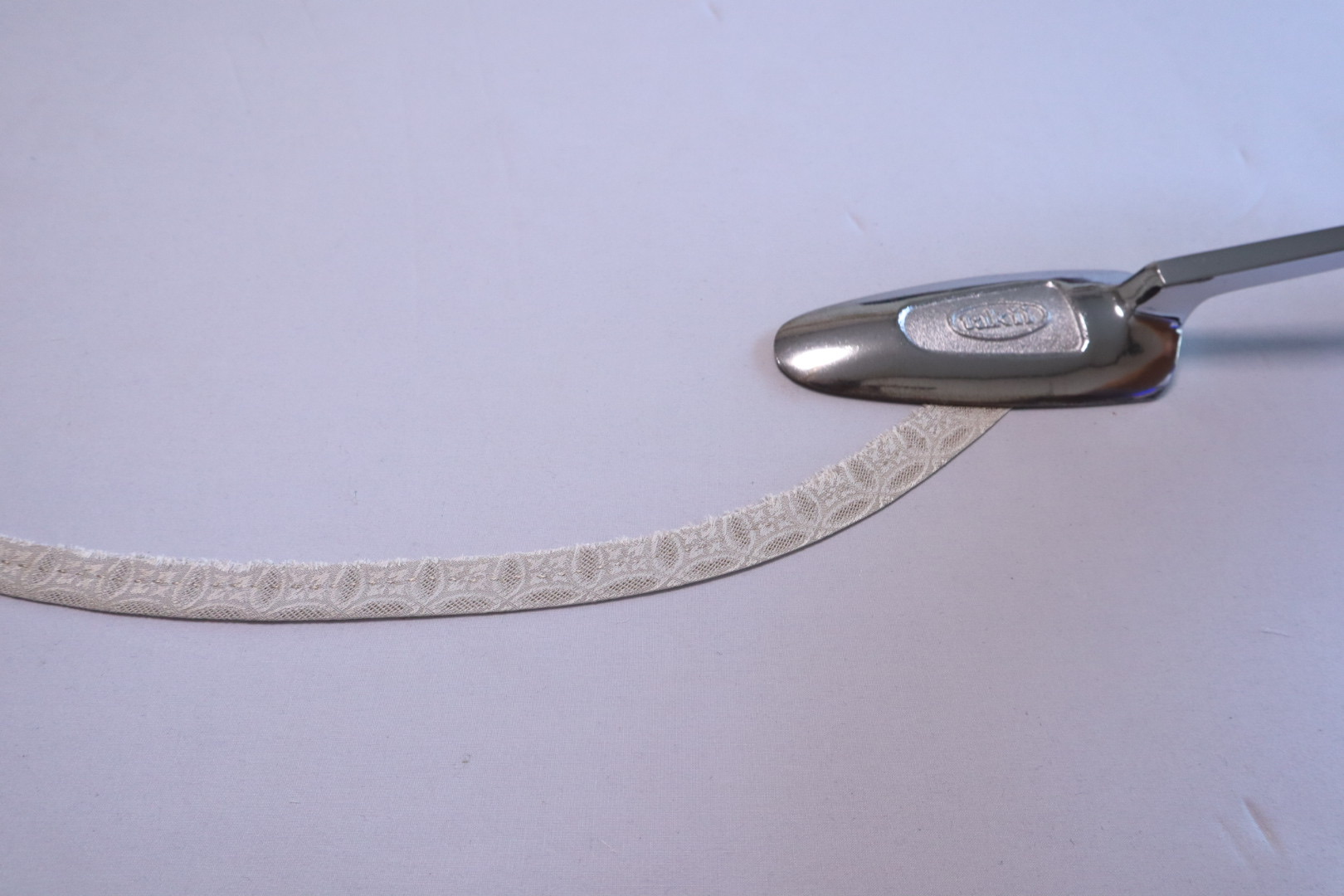 Completion.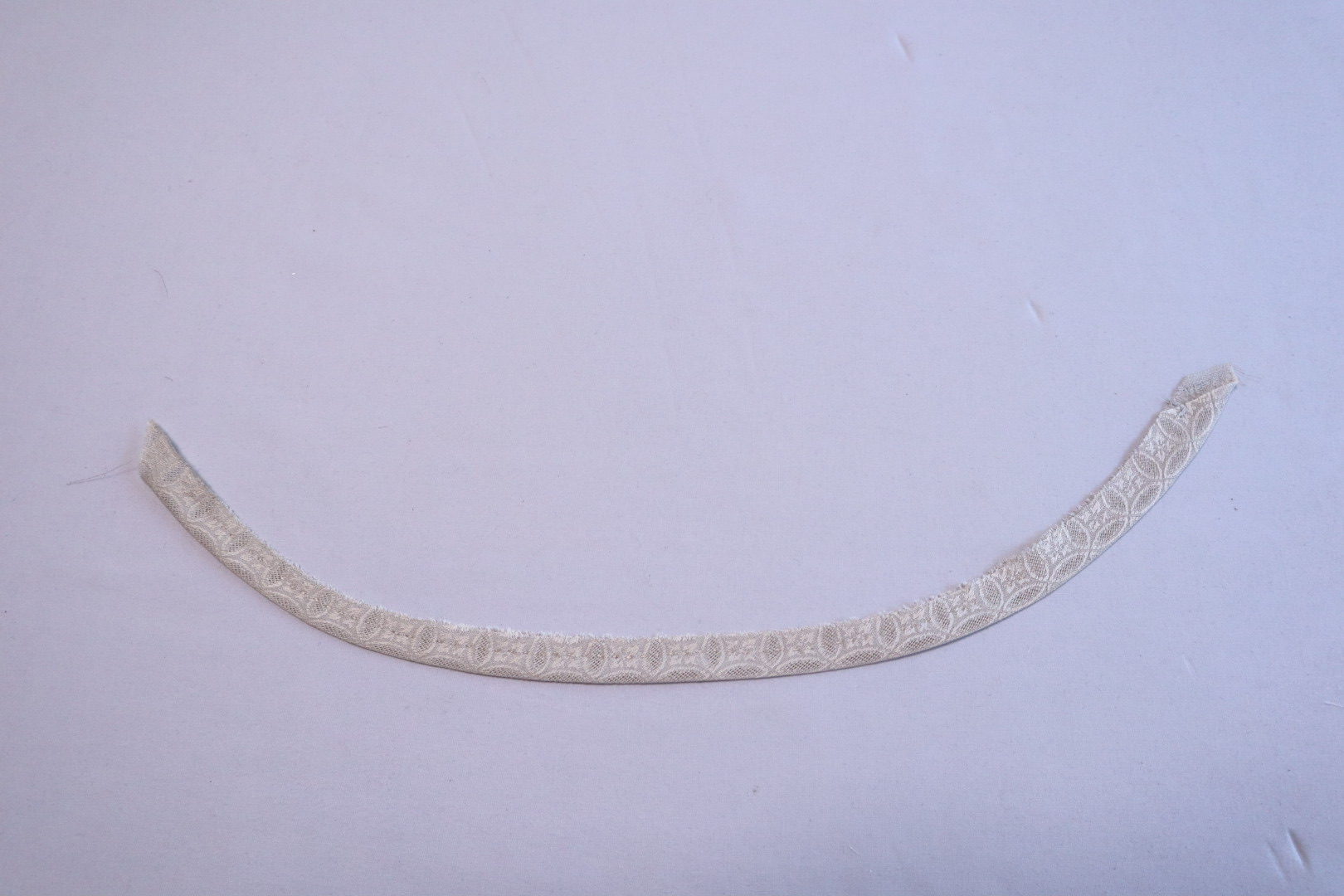 Examples showing the use
The photo shows the collar used for a haori.
The entire left and right "kataaki" are reinforced with one piece of "Chikaranuno" (Stay cloth).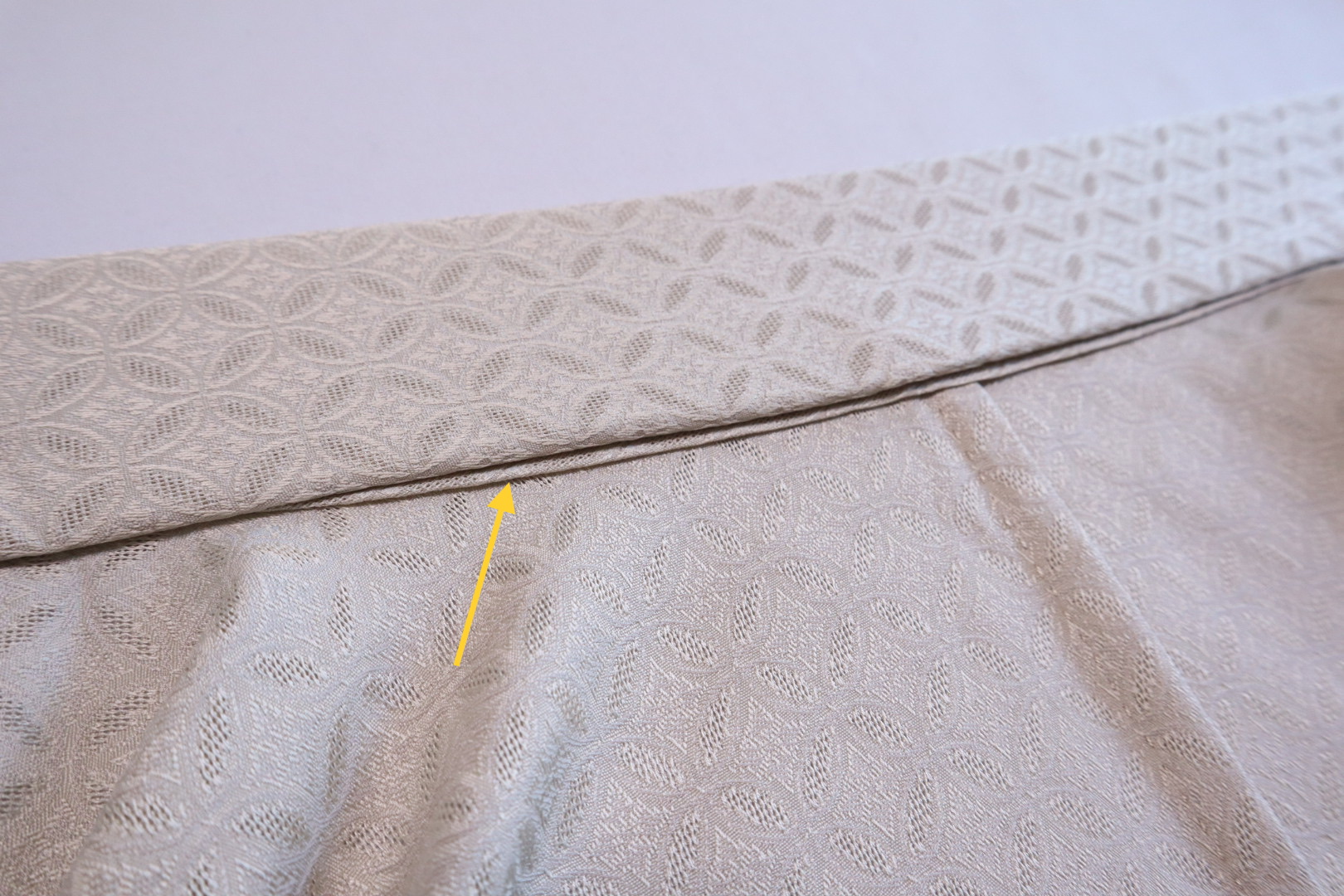 Other "Chikara-Nuno"