Kimono Sewing tools are a necessity for all kimono sewers. Here are some of the tools that are especially necessary for kimono sewing. If you want to start sewing kimonos, but don't know what kind of tools you need and how they differ from common sewing tools, this article may help you.
Tools needed for sewing kimonos are posted in the series "Kimono Sewing Tools".
Please read about the other tools as well.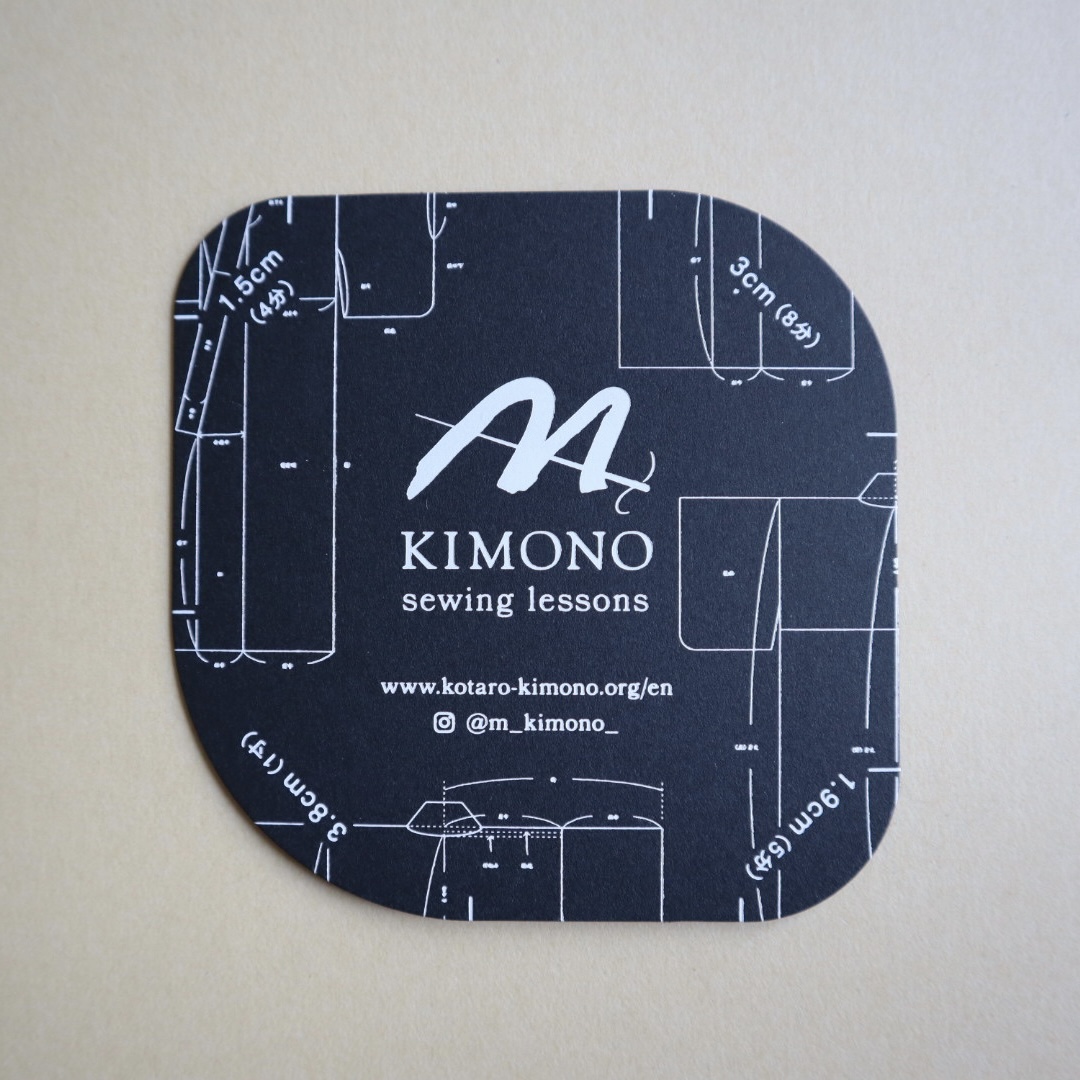 Kimono Sewing Tools
Many new kimono sewers ask themselves what are the best sewing tools and equipment to have in a beginners sewing kit.

Kimono sewing Tools can be divided into:
If it is difficult to get tools specialized for kimono sewing, Western sewing tools are often sufficient.
What is MARUMI
Tools used in making rounded kimono sleeves
You do not necessarily need to purchase it; you can also make it yourself with cardboard.
The photo shows M KIMONO's original "Marumi."
How to make a MARUMI
What to prepare
Full-size Marumi paper pattern
Cardboard (slightly thicker is recommended: 0.5 mm or more)
Scissors
Pencil
Steps
Download the paper pattern for the Marumi.
※Please print out at actual size.
Roundness is vital, so cut neatly.
If you can trace the pattern on cardboard without cutting it, you do not need to cut it.
Use a pencil to copy the roundness onto a piece of cardboard.
Again, the roundness of the circle is vital here.
Cut the cardboard along the traced roundness.
This roundness is important, so cut neatly, and if the roundness is distorted, use a nail file to reshape it.
It is completed by writing the size of the radius.
Cardboard used in this project
In this case, we used cardboard purchased at a 100-yen store in japan.
It is also good to reuse cardboard for bottom boards of paper bags, dividers for sweets, etc.
Related Articles