"Corrections" are used when wearing a kimono.
In this blog, I show you how to make my favorite loofah hip pad.
These are shaped, easy to wear, washable, and non-sticky! I use them all year round, spring, summer, fall, and winter. The shape and amount of correction varies from person to person, but I've included my loofah correction process for your reference.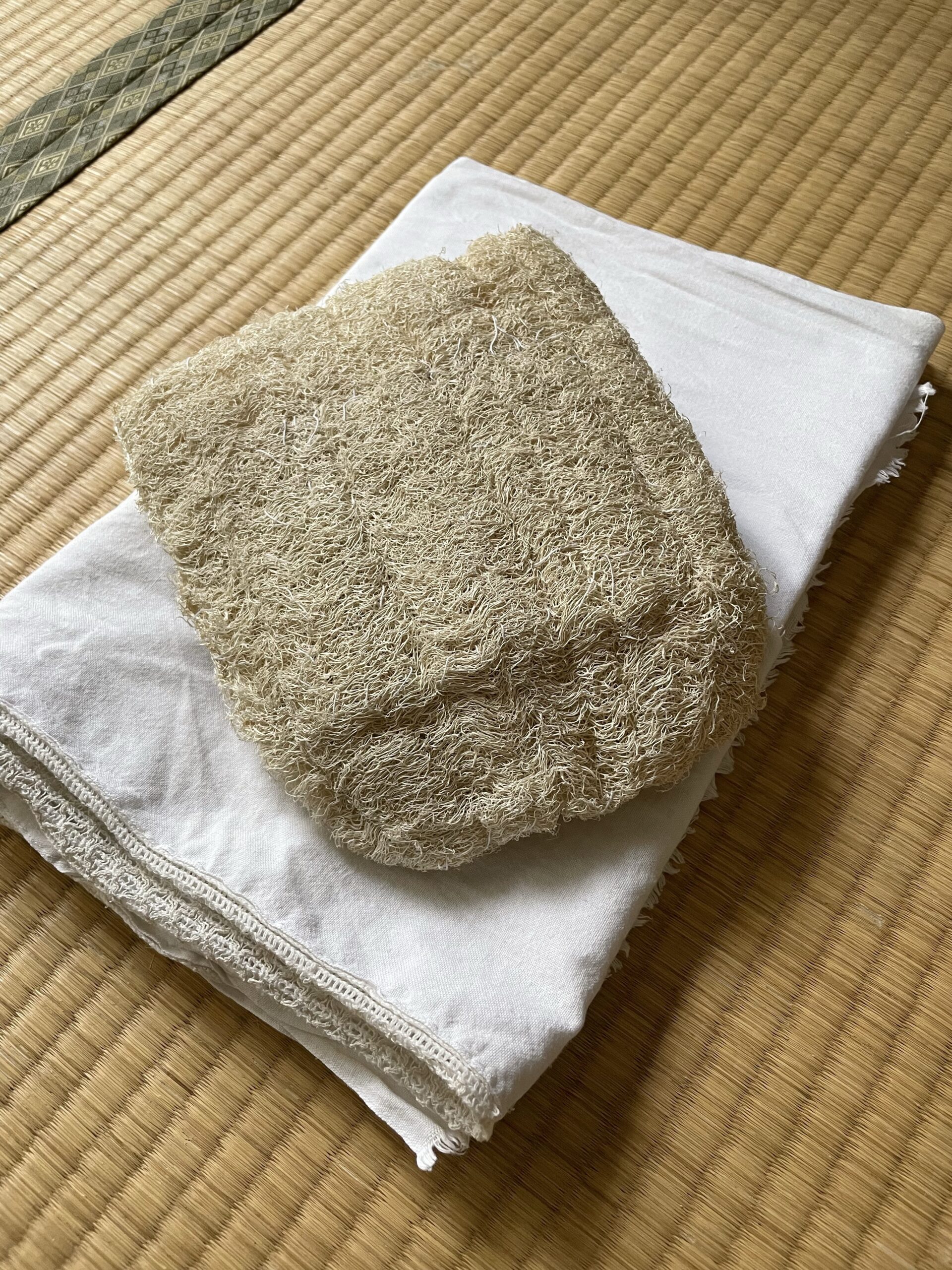 Processing of loofah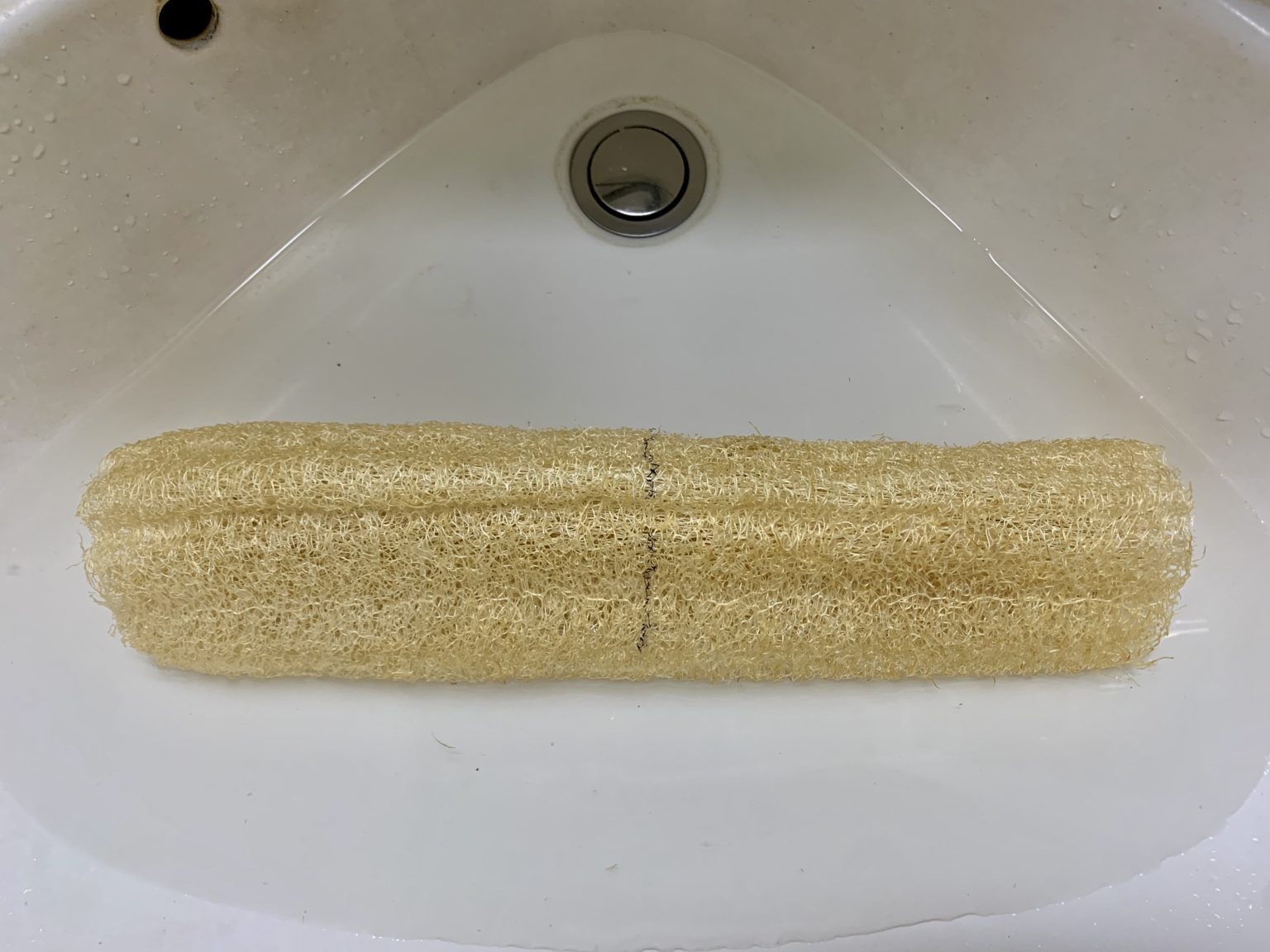 Determine the size of the correction and cut the loofah after it has soaked in water and softened slightly.
Craft scissors will suffice.
You can cut the loofah without soaking it in water, but you will get a lot of small chips and it will hurt a little.It is also sting slightly.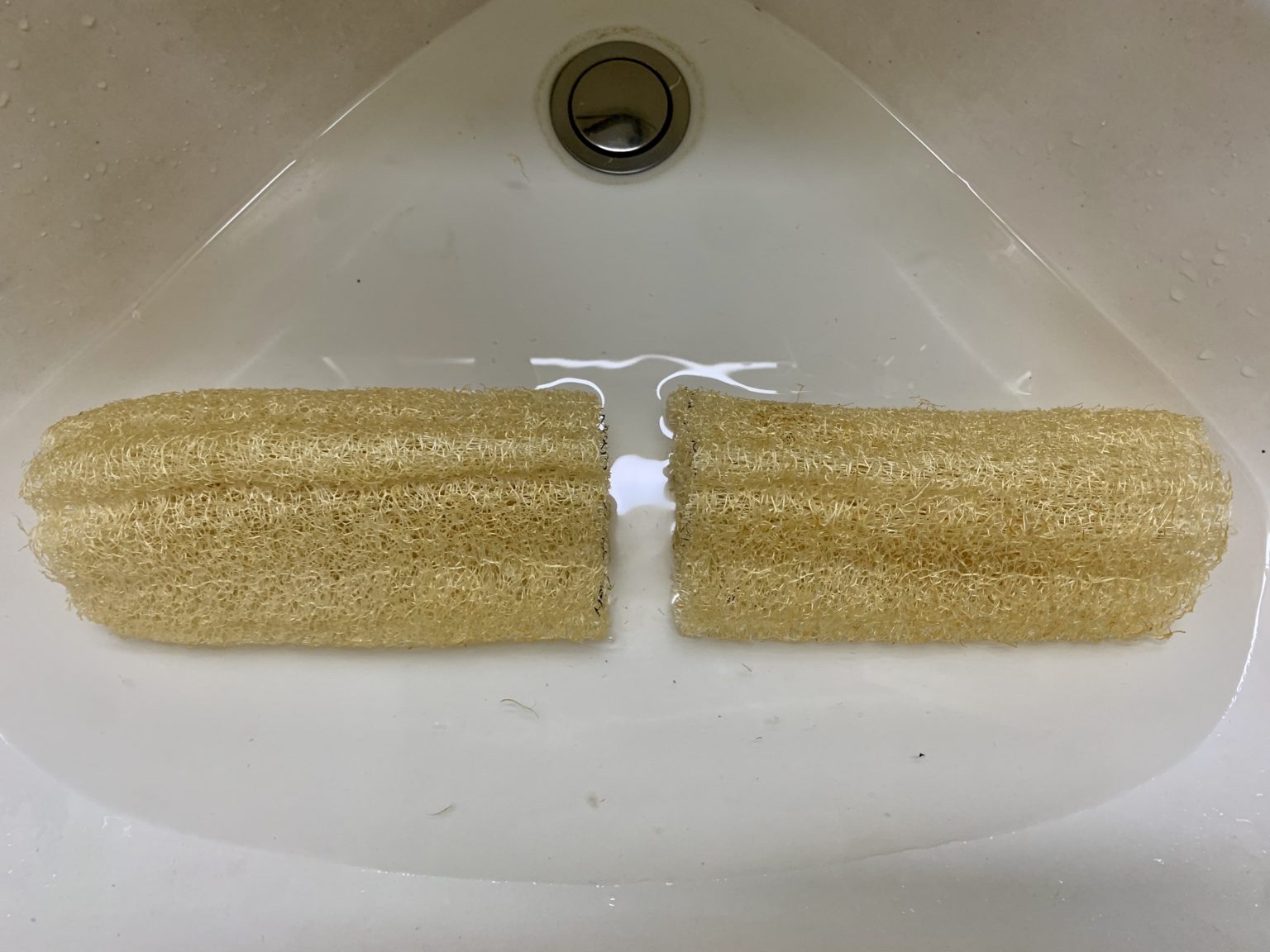 A little water is sufficient to soften them.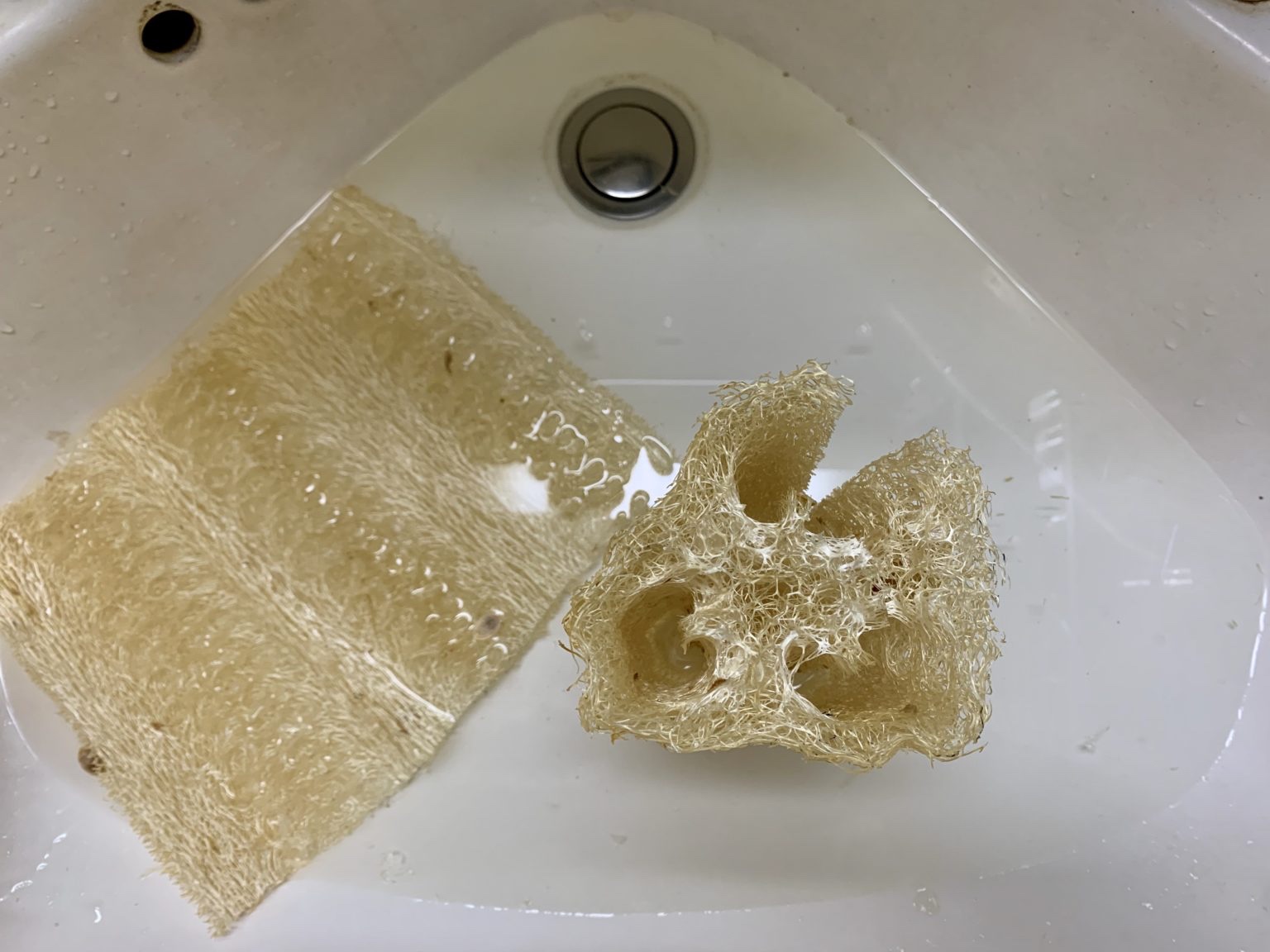 Remove the center portion as well.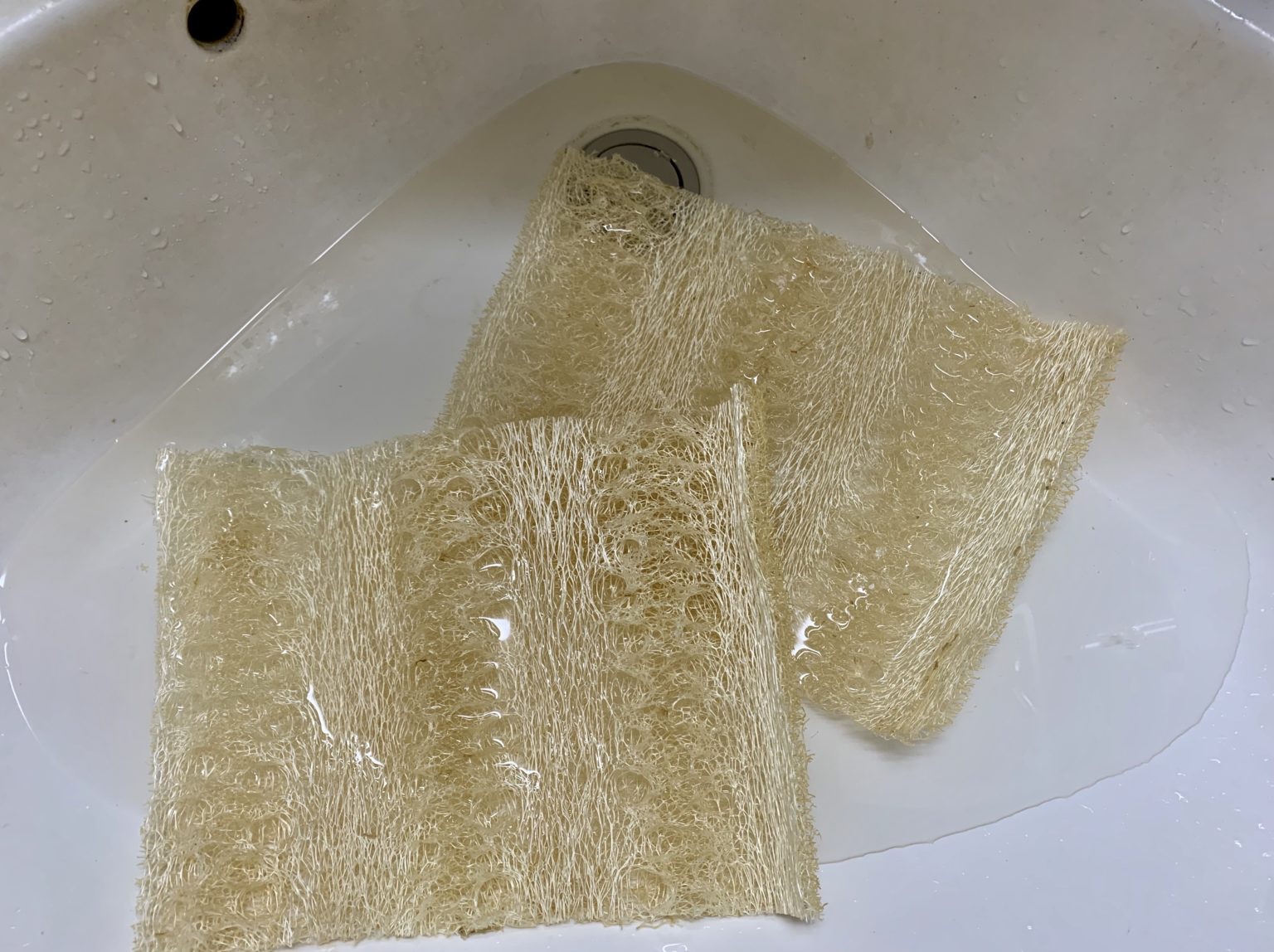 Cut open and flatten the rounded loofah in the water.
The seeds and skin remain, so wash them clean here.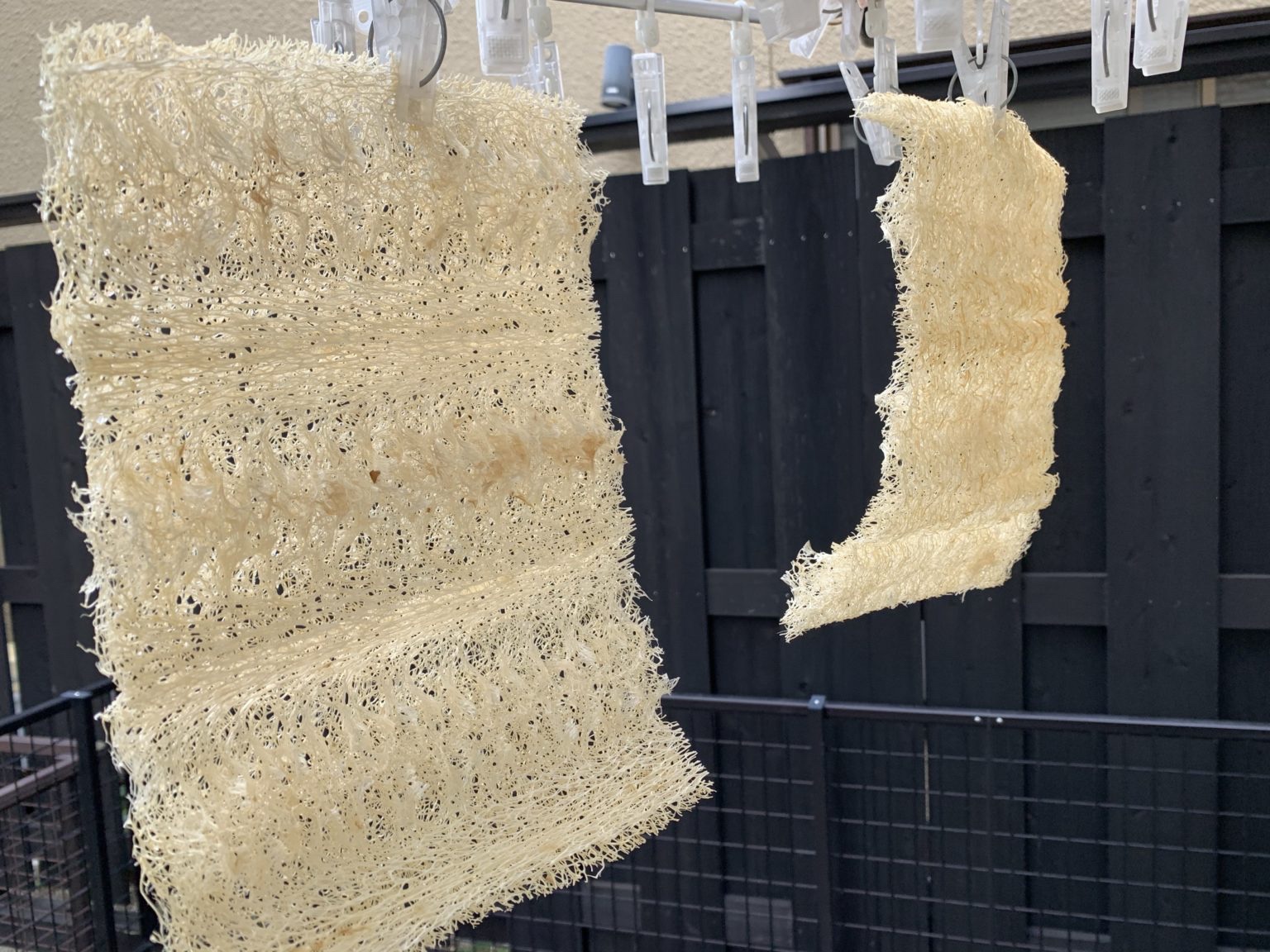 Hang to dry.
Form into hip pad shape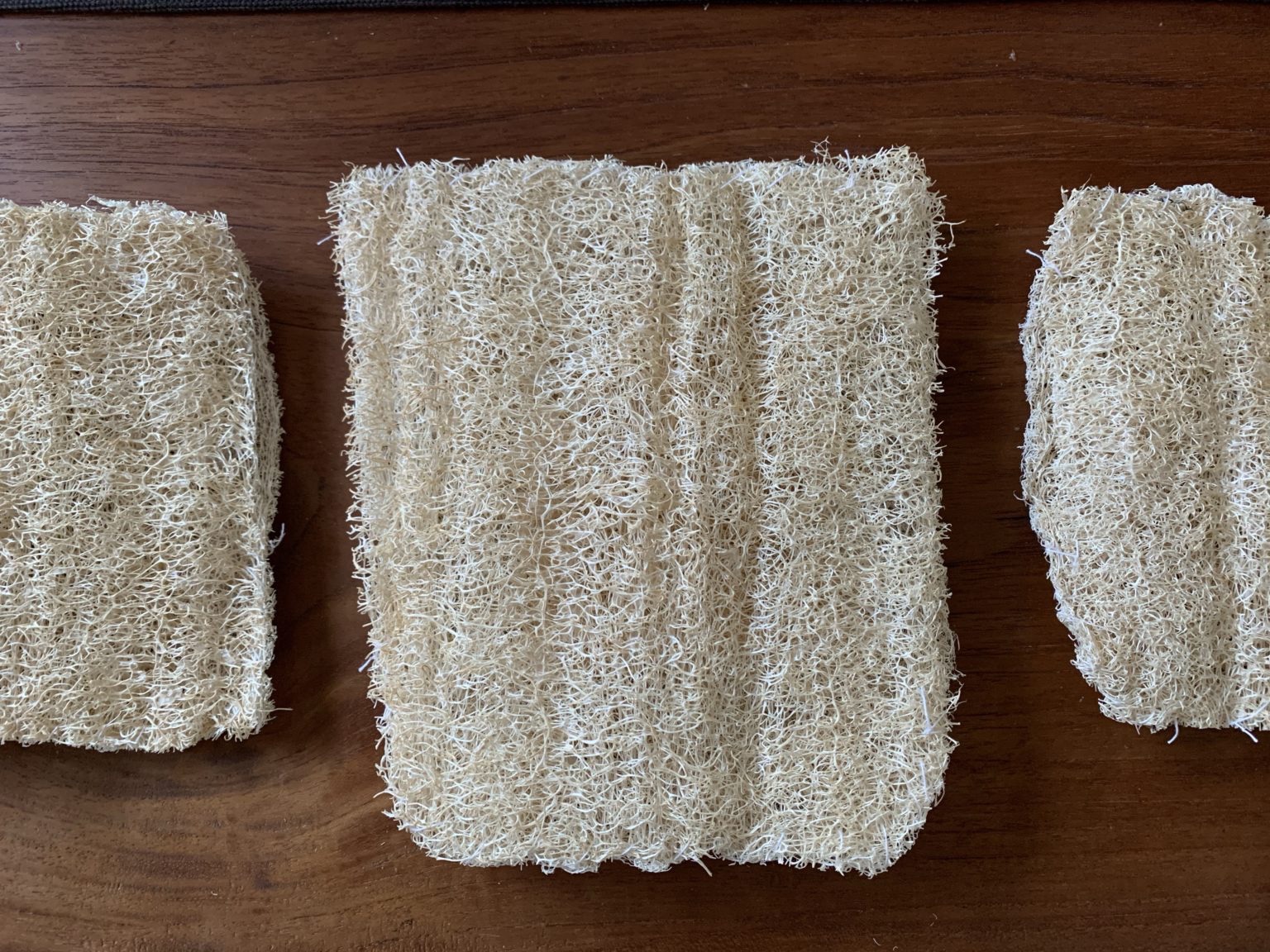 Sew the loofah divided into three parts together with thread.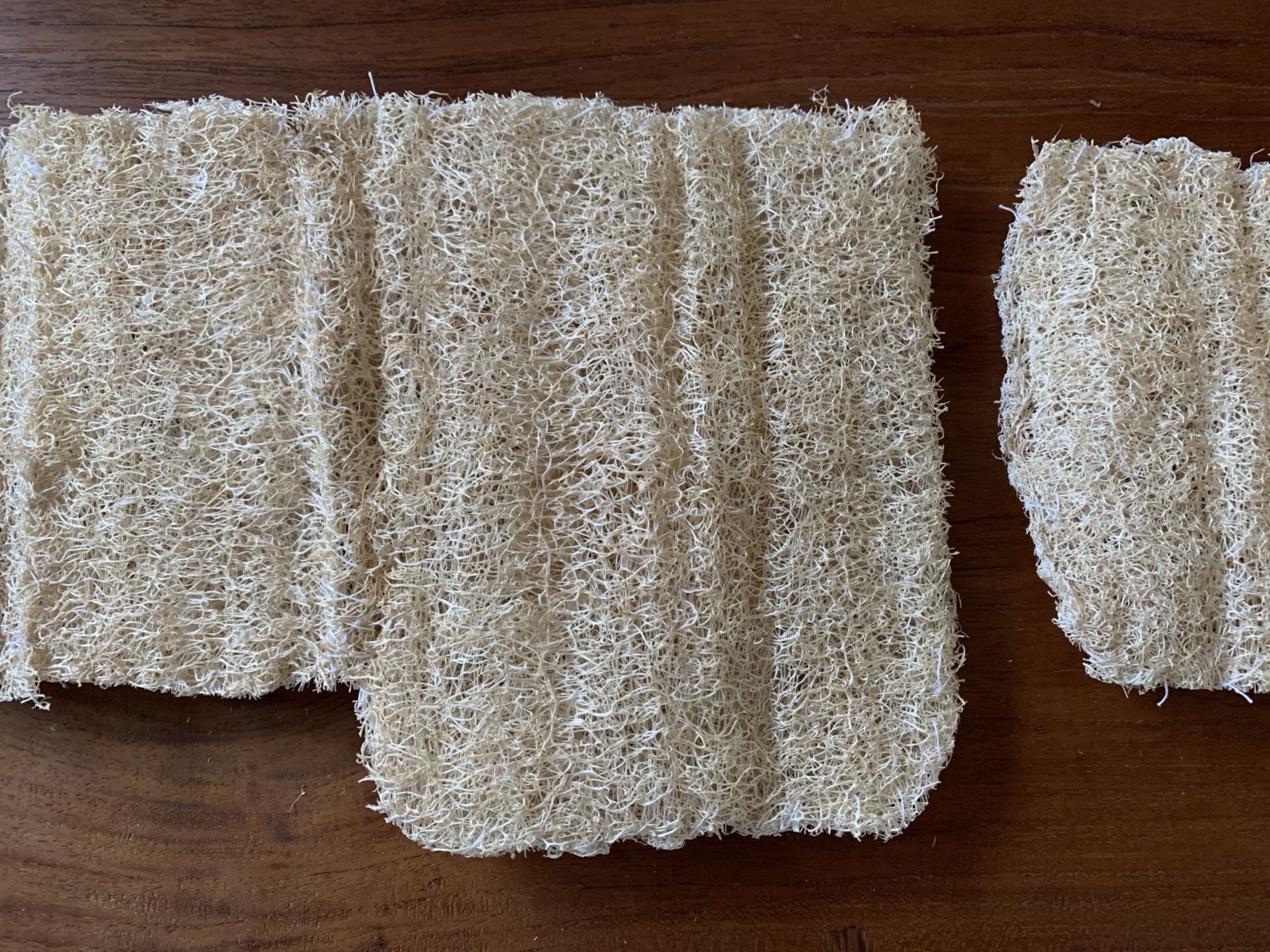 Stitch them together perfectly.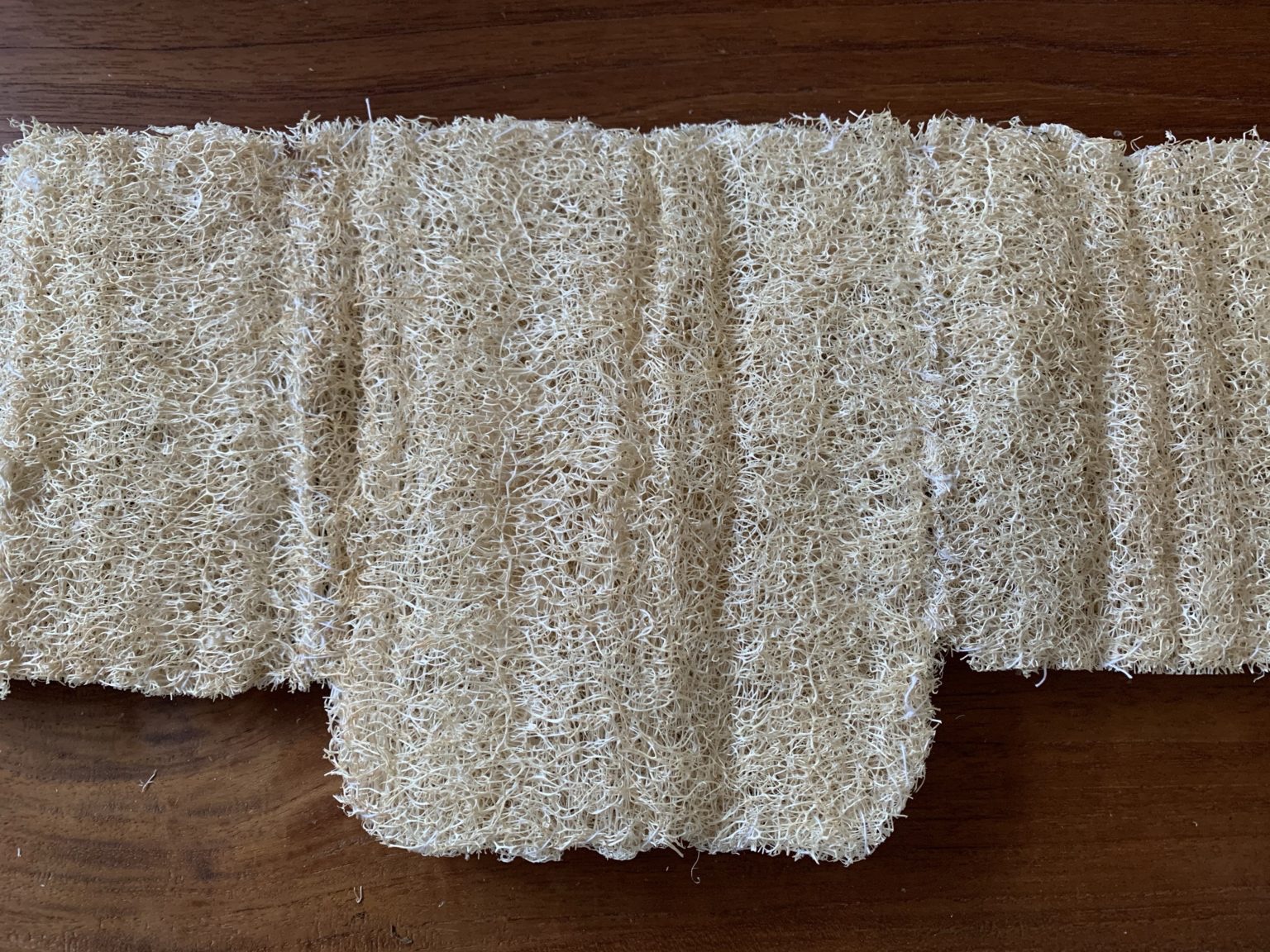 It's finished!
This time, the new loofah was sewn onto the originally used loofah hip pad, so the old loofah is visible when the pad is turned over. (Photo below.)
Loofah thickness
New loofahs are firm and thick.
After repeated wear and washing in water, it will gradually become thinner.
When it starts to lose its thickness, the best way to deal with it is by layering loofahs, but I used thin loofahs for two years. …Oops.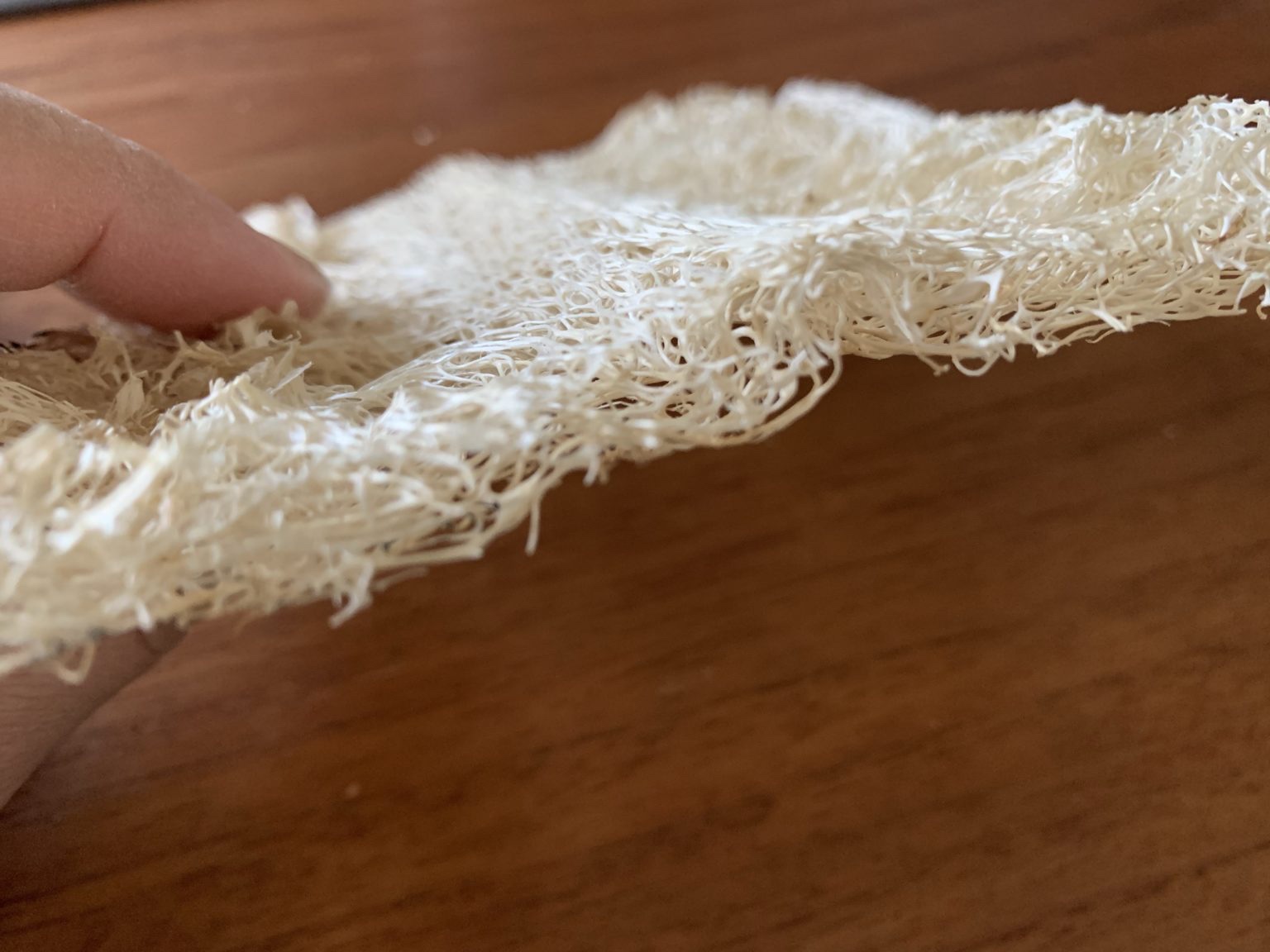 After two years of use, the loofah is quite thin.
It is thin, but the fibers are softer.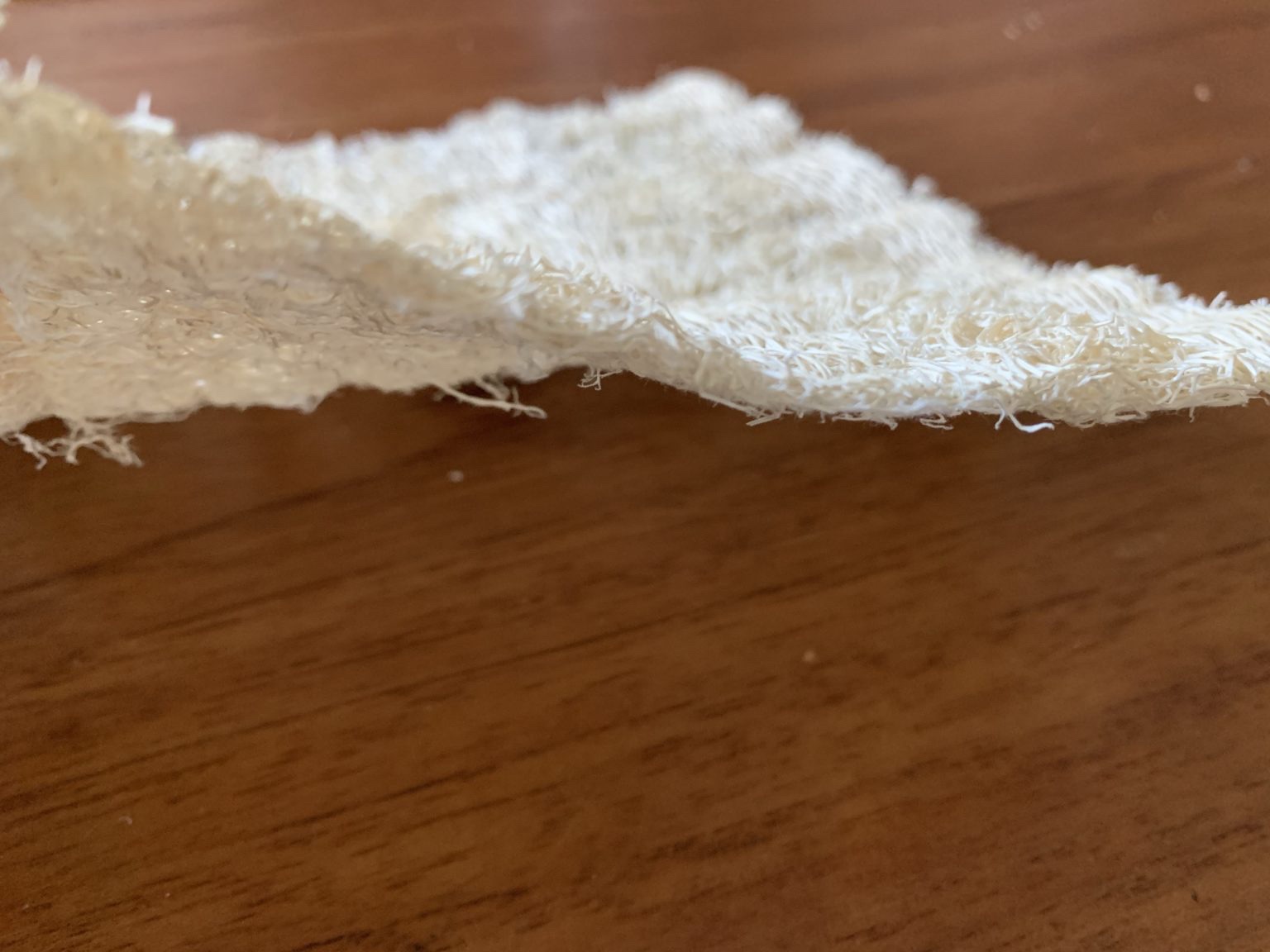 Size of loofah hip pad
The size and amount of hip pad is different for each of us.
Here is the size of mine. For reference only.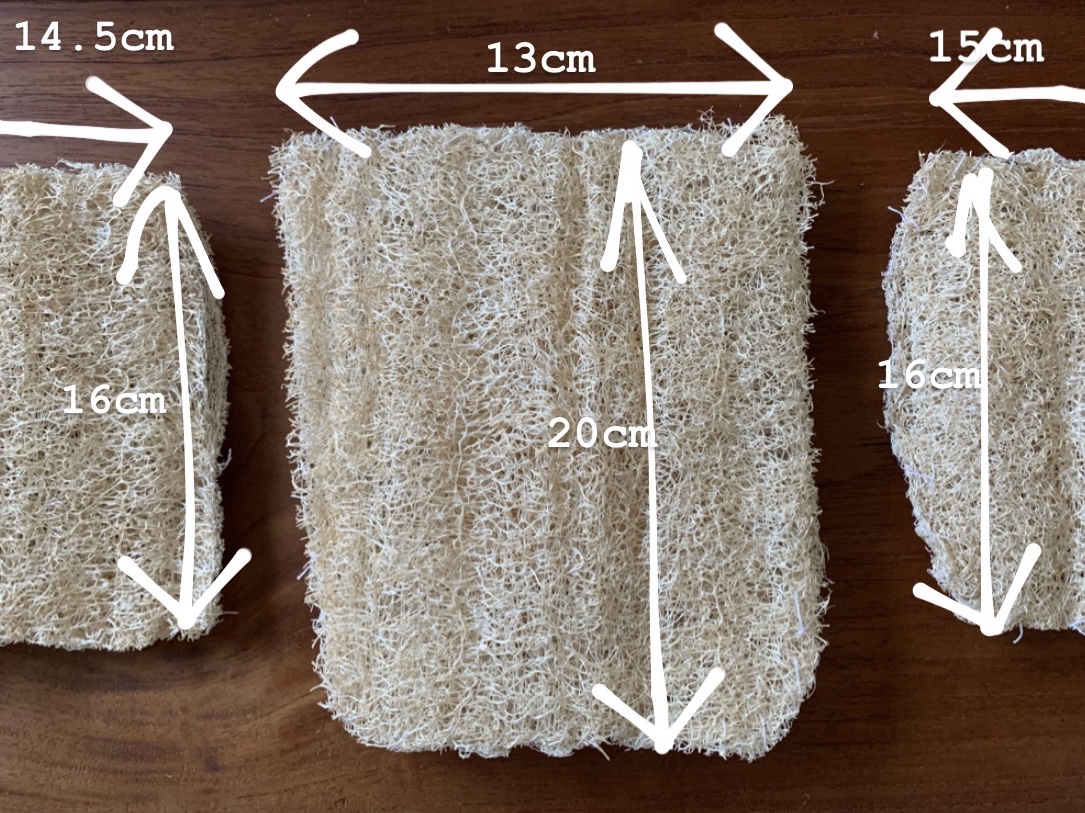 Kimono sewing method
Video Collection
When sewing a kimono, the entire process is sewn by hand.
Basic hand sewing practice and partial stitches method can be viewed free of charge.